TravelFriendz.com Expert Roundup Shows What Travel Bloggers Love about Their Job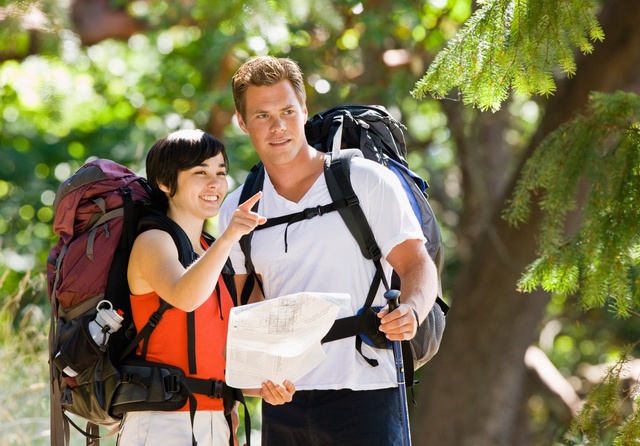 October 1, 2014 - Blog writers choose a topic that is near and dear their hearts when they first take on the blogging commitment. That is never truer than with travel bloggers. These are the people that love to travel and share their experiences. Just the thought of a new trip sets their pulses racing and their hearts pounding with excitement. They can find something positive even if their trip happened to go south on them at some point. The important thing is that they are getting to travel.
The TravelFriendz.com recently spoke to some of the top travel bloggers online about
their blogs and what they like the most about this type of job
. Read on for what they had to say:
"I love so many things about travel blogging that it is almost difficult to settle on just one aspect. However, what I really enjoy is when readers contact me because they also dream of worldwide traveling. I can help them to turn that dream into reality."
"To me, my favorite part of travel blogging is that it gives me the chance to meet some amazing people all over the world. Many of these people have become friends of mine."
"The thing I like best about being a travel blogger is when I check my inbox every morning and read encouraging emails and requests for help that come in from my readers. I love regularly interacting with my readers and being able to help them transform their lives, too."
"As far as I am concerned, travel blogging is not a job. It is something someone does because they simple love everything about traveling. They love finding that next adventure waiting for them when they land in a new place. The world is filled with beautiful places to visit. Being able to share these places with my readers means everything to me."
"Travel blogging has presented a wide variety of prospects on the Internet as well as offering a new way of looking at life."
"Travel blogging has been a dream come true for me. It combines the two things I have always loved most: travel and writing. I have been able to combine my travel blog with my other career and it is the best of all words for me."
"The thing that I most love about travel blogging is being able to do what I want, where I want while helping others as I go. It is fun to tell my experiences to others and possibly inspire them to follow their dreams of travel. I am living the life I want and nothing could be better!"
"My favourite part of being a travel blogger is probably when my readers contact me to say what an effect I have had on them and their lives."
As you can see, there is more than just one reason that travel bloggers love what they do. On the other hand, they all do have two things in common: they all love to travel, and they all love writing about their experiences. Keep in mind that travel blogs are goldmines of information for you when you are ready to plan your own trip of a lifetime. Not only are they helpful, but they are also quite fascinating to read. Maybe you will become a travel blogger someday.
If you want to be informed with the future roundups, you may want to follow
Travel Friendz Facebook page
.
Contact Information
temi odurinde
Velnet
+44 7939 276 433
Contact Us