Fine Home Lamps Announces 10% Off October Sale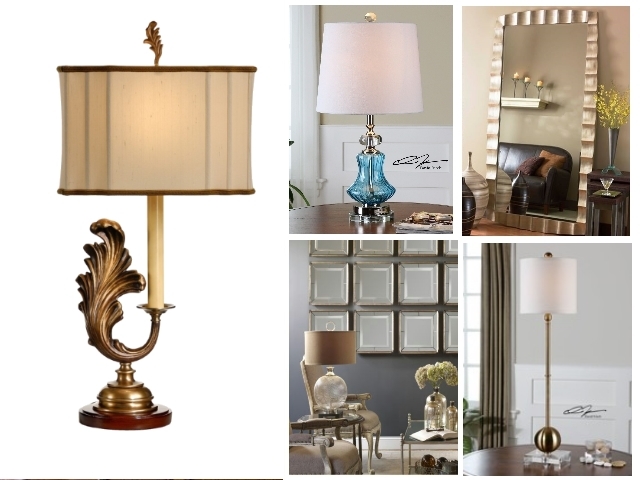 October 3, 2014 -
Fine Home Lamps
, a leading retailer in home decor, has announced their October sale on all lamps and lighting fixtures, which gives customers the chance to save 10% on many favored products - Enter Coupon Code -
OCT10
- when you place your order. The sale involves discounts on floor lamps, table lamps, and chandeliers for orders worth $300 or more, and will last for the entire month of October.
The products are available through the company website and the prices that are listed include all additional costs, which means that for the lower 48 states, consumers do not pay shipping or sales tax on their purchases. The shipping times vary from 2 - 7 days depending on the item being shipped. Company representative Anne Gustav has said:
"Our designer lamps, mirrors, and other products are shipped from North Carolina, Virginia, Pennsylvania, Illinois, and California to any of the lower 48 States with
Free Shipping
."
Brands
: Fine Home Lamps offers a large assortment of designer lamps and mirrors including those from collections such as Wildwood Lamps (
http://finehomelamps.com/wildwood-lamps.html
), Uttermost Lamps(
http://finehomelamps.com/uttermost-lamps.html
), Howard Elliot Mirrors, Frederick Cooper, Chelsea House Lamps and more.
Returns
: Along with the 10% off deal that is available throughout the month of October, consumers can expect an easy return policy if any products aren't found to be satisfactory, as well as a quick and costless replacement of any items that have been damaged during the delivery process.
Pricing
: On pricing and customer satisfaction, Anne says: "If you find a better price, CALL US. We almost always provide the best discount!"
Fine Home Lamps operates from Monday through Sunday from 9am to 6pm Eastern time and encourages customers to contact them during business hours for queries regarding their orders.
The company also offers various interior design ideas to better accent these fine pieces through their blog, where inspirational photos and advice-giving articles can be found.
Visualization Service
: With Fine Home Lamps' 10% off October sale - buyers can also make use of the company's free visualization service, which allows consumers to send in photographs of the room and area where the lamp or mirror will be placed. The company then superimposes the desired product into the photograph and sends it back to the customer so that they may see how that specific item will look in their home without first having to place an order.
Coupon Code
: For questions and concerns regarding the Fine Home Lamps October sale (Coupon Code -
OCT10
) on lamps and lighting products, or for more information on this press release, please use the following contact information: