Dr. Brammeier is Now Offering Advanced Dental Diagnosing Methods and Patient Partnership to Achieve Optimal Results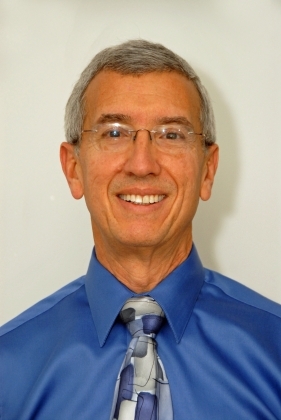 October 7, 2014 - Dr. Thomas O. Brammeier makes his patients a greater part of the treatment process by providing a comprehensive understanding of their dental needs and options. Dr. Brammeier has also been able to diagnose patients with some of the best dental technology available.
Schaumburg dentist
, Dr. Thomas O. Brammeier, incorporates high-end tools that provide the most accurate diagnosis for his patients and aid in patient education. The practice is equipped with
intraoral cameras
, which provides dentists and patients with clear, close up images of the mouth. Dr. Brammeier can then use these images to explain dental concerns.
Dr. Brammeier explains, "By using intraoral photography alongside x-rays, I am able to involve patients in the treatment planning process by using pictures to explain why treatment is recommended for each tooth. Together we can discuss how to get you healthy."
In addition to intra-oral cameras and low radiation digital x-rays, Dr. Brammeier also uses magnification eye-wear with LED lighting when examining patients. This eye-wear is not often found in a general dentist office, but Dr. Brammeier believes the technology benefits the patients at his Schaumburg family dental practice. The magnification helps him address areas that otherwise might go unnoticed.
"The dental eye-wear I use magnifies my vision to 2.5X of normal," Dr. Brammeier says. "This allows me to find problems in their initial stages and provide the most conservative treatment before they cause more extensive damage. They also allow me to provide a long-lasting product that will last for years, feel great, and look amazing."
Dr. Brammeier also uses a diagnostic dental laser to check teeth for dental cavities. The laser enables Dr. Brammeier to confirm the presence or absence of dental cavities. This ensures that cavities are detected at an early stage minimizing damage to the tooth.
About Thomas O. Brammeier, DDS.
Dr. Thomas O. Brammeier has served the community of Schaumburg, Illinois, since 1979. He is committed to finding ways to involve patients throughout treatment, allowing them to review options and ask questions. By combining his experience, use of advanced technology, and innovative techniques, he has been able to provide exemplary dental care. Dr. Brammeier has also previously been named as one of the best dentist's in Chicago as featured in Top Doc.
For more information about Dr. Brammeier or his practice, please visit
www.drbrammeier.com
.
Email Thomas O. Brammeier, DDS, PC