iWorkGuru.co.uk Soft Launches new website service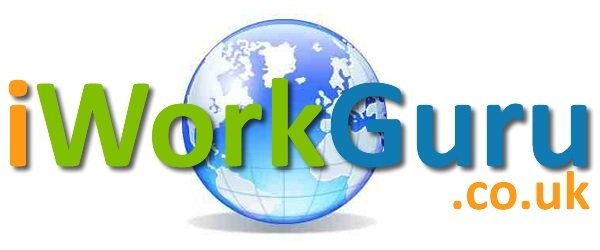 October 3, 2014 - iWorkGuru.co.uk a Luton based UK company is soft launching new website service that offers individuals and organisations a platform to safely and securely tap into Global Entrepreneurs, Freelancers, Employers and Products & Services. This is a trial period offering live services to limited customers until full launch on 10th October 2014.
iWorkGuru offers a simple solution to a global challenge. We connect entrepreneurs, freelancers and talented people with employers and businesses wanting things done.
You can post any project for FREE at iWorkGuru.co.uk to see the amazing response you get from our global Entrepreneurs and Freelancers. It can be as simple as a request to take photo from anywhere in the world or as complex as building a communication system such as Skype. Each Entrepreneur and Freelancer background, feedback and overall reputation can be assessed before awarding any project. iWorkGuru.co.uk is working in collaboration with BCPD Trust a UK based Charity to offer Fulfilment service to UK and Global customers.
iWorkGuru.co.uk offers Freelancers and talented individuals opportunity to earn money and grow their network without having to pay any commissions or charges. There are no commission or charges for delivering projects, buying services/products and entering contests.
Service Promotions
Post FREE Job Requests
Post FREE Projects
Post FREE Competitions
FREE Market place submission
FREE Competition Entries
Our Products and Services
Post Projects - Hire Entrepreneurs, Freelancers or Companies.
Post Contests - Gather information or promote a product, service or organisation.
Post Products & Services - Our Marketplace offers global customer reach to help you sell your product and services.

Hire Freelancers - Directly hire a Freelancer and pay an hourly rate.
Buy Products & Services - If you are looking to buy products and services, we can provide a safe and secure shopping environment.
Sell Products & Services - If you are looking to sell products and services then our back end tools will allow you to easily manage your stocks, sales, purchases and fulfilment.
UK Fulfilment Service - iWorkGuru is working in collaboration with BCPD Trust a UK based Charity to offer Fulfilment service.
FREE Dispute Resolution - Easily manage disputes or escalate for resolution by our staff.
FREE e-wallet - Easily add funds or use e-wallet to make safe & secure purchases online.
iWorkGuru.co.uk website provides an opportunity for individuals or companies to find freelancers or talented people by raising simple work requests such as Photo4Me or Buy4Me from anywhere in the world. You can request everyday tasks to major projects. The market for simple everyday tasks whether it is technical, non-technical, creative talent or simple craftsman skills all have huge demands in this recession hit global market.
Our fulfillment service allows individuals and organisations to safely and securely store their goods at our storage facilities in Luton, United Kingdom and request shipping to their customers in UK, Europe or Worldwide.
The Chairman of BCPD Trust commented "The solutions offered by iworkguru.co.uk help people in parts of the world including UK where unemployment is high and allows social mobility and a level playing field for individuals with skills and talents. We are proud to be working in collaboration with iworkguru.co.uk and feel their services complement the objectives and aspirations of our charity. You can find more information about our organisation at
bcpdt.org.uk
."
Notes for Editors
Information about Process
iWorkGuru User Guide provides step by step information about our process and procedures and this can be downloaded by following this link
http://www.mobileguru.co.uk/iworkguru/userguidance.pdf
. Posting Projects, Services/Products and Contests can be done in less than a minute.
About Us
iWorkGuru is part of Mobileguru Limited a United Kingdom registered company trading in the UK, Europe and Worldwide since 2002. Mobileguru Limited is a Luton based company and is well known all across the country and overseas due to its online presence. Visit
http://www.mobileguru.co.uk
for more information.
iWorkGuru Fulfilment Service is provided in collaboration with BCPD Trust a UK registered charity based in Luton inspiring young and disadvantaged people into employment, business and sports. Visit
www.bcpdt.org.uk
for more information.
Contact Us
Email:
enquiry@iworkguru.co.uk
Phone: (+44) 0845 519 0096
Office Address:
iWorkGuru
Suite 2D Britannia House
Leagrave Road, Luton, LU3 1RJ
United Kingdom
Website:
https://www.iworkguru.co.uk
Attachments