Brecksville Dentist Offering a New Patient Appreciation Program, Giving Locals the Best Chance to Have Healthy, Whiter Teeth for Life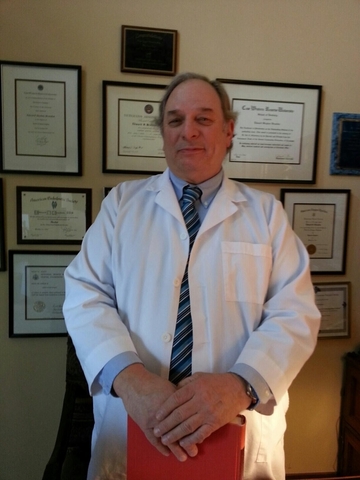 October 7, 2014 - Dr. Edward S. Brandon, DDS is giving new patients a take-home tooth whitening kit that can help achieve whiter teeth and encourage a lifetime of healthy smiles.
Brecksville dentist
,
Dr. Edward S. Brandon
, has established quite the positive rapport within his community by truly devoting himself to the exceptional level of care he provides. For years, Dr. Brandon has improved the dental health of his patients and given them more attractive smiles. His latest offer is a key part of this mission. Every new patient who participates in the free Bright Smiles Program will now receive a free take-home teeth whitening kit with a scheduled cleaning, exam and x-rays at regular fees.
Valued at $99.00, the whitening kit contains 15 to 17 gel applications that brighten teeth up to five shades.
"It's sometimes tempting to skip our routine checkups when we are not experiencing any dental problems. With this program, my hope is to encourage my patients to keep their recommended six-month preventative visits, and give them something they can use to keep their HEALTHY smiles white and bright!" says Dr. Brandon.
Current patients are also eligible to join the Bright Smiles Program for free. To join, they simply need to mention the offer when
scheduling their preventative visit
. Dr. Brandon's goal is to help his community achieve healthy, beautiful smiles. By offering no-cost teeth whitening care to new and existing patients who follow a routine schedule of oral health maintenance, patients now have yet another reason to visit the dentist.
About Dr. Edward S. Brandon, DDS:
Dr. Edward S. Brandon obtained his Doctorate of Dental Surgery degree at Case Western Reserve University School of Dentistry in Cleveland, Ohio. While there, he was elected to the Omicron Kappa Upsilon Honorary Dental Society, an organization open only to those in the top 12 percent of their graduating class. He serves the Brecksville, OH area as an active member of the Greater Cleveland Dental Society (GCDS), the Ohio Dental Association (ODA) and the American Dental Association (ADA).
Dr. Brandon attends nearly twice the number of required education courses for licensure, with a particular focus on clinical topics. This allows him to stay abreast of the latest research and the most advanced dental techniques being used across the country.
For more information about the practice of Dr. Edward S. Brandon, visit his website at
http://www.brecksvilledentist.com
Email Edward S. Brandon, DDS, Inc