About Time Publishes Infographic Detailing the Proper Protein Requirements for Every Lifestyle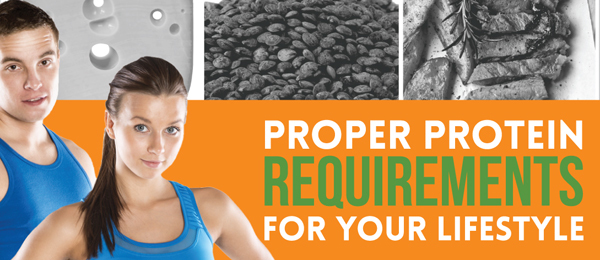 October 4, 2014 - Young or old, male or female. Protein is one of the most important nutrients to include in your diet. Not only is it the building block of muscle, protein also plays a key role in many of the most critical functions in your body. Despite its importance, many people are unaware of the amount of protein they should consume to go about their everyday life. About Time clears the confusion on protein requirements with their latest infographic, "Proper Protein Requirements For Your Lifestyle."
When thinking about the amount of protein you need, the first step you should take is considering your lifestyle. The average adult, including the elderly, should be receiving 10-35% of their daily calorie intake from proteins. In other words, men should be trying to include 56g of protein every day while women should be consuming 45g of water every day. Depending on your level of activity and the physical condition of your body,
Following suit, athletes and those who lead a more active lifestyle than the average person should consider including additional sources of protein into their diet. Depending on your level of competition, athletes should be consuming anywhere from .5g to .9g for each pound they weigh.
When considering the protein consumption levels for children, just the opposite takes place. As a child ages, it is recommended that the amount of protein consumed daily per pound decreases. Children 1-3 should be consuming .55g per pound, while children 7-14 should be consuming .45g per pound.
If you are ever unsure about the proper amount of protein you need for an active lifestyle, ask a medical professional for advice. Some of the most common signs of protein deficiency include fatigue, being more prone to injury and a feeling of tiredness throughout your daily activity.
For more information on how much protein your body needs to maintain a healthy standard of living, check out the infographic available at
http://tryabouttime.com/infographic-proper-protein-requirements-lifestyle/
.
If you find that you are not meeting your recommended levels of protein intake, consider what adding a protein supplement can do for your diet. At About Time, we make all of our protein supplements to a high standard of quality, making sure that the end product you receive is an all-natural, 100% clean whey protein isolate designed to help you increase your protein consumption in a healthy matter. For more information on how a protein supplement can benefit your life, visit
tryabouttime.com
.