ProntoHotel Releases Its Picks for the Best Hotels to Visit this Fall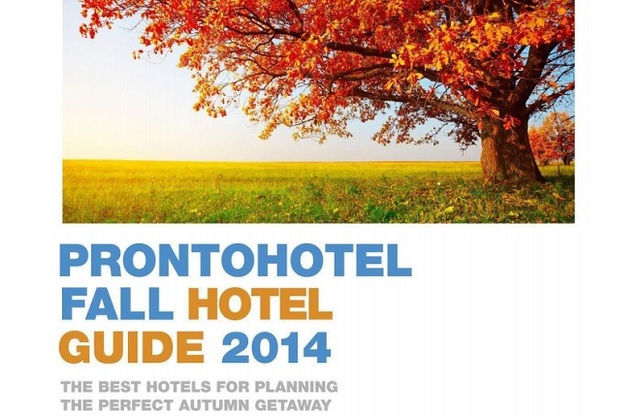 October 8, 2014 - The next installment in a series of hotel guides based on seasonal travel, hotel comparison website ProntoHotel.com has published its Fall Hotel Guide. Focusing on eight seasonally-relevant categories, the guide is comprised of 24 hotels from all around the globe.
The categories chosen for the guide focus on traditional fall festivities, activities, and holidays. They are:
The Best All-Around Hotels for Fall
The Best Hotels for Fall Foliage
Harvest-Worthy Hotels
Hotels in the Off-Season
Hotels for Oktoberfest Around the Globe
Halloween Hotels
Thanksgiving Hotels
Hotels for Black Friday Shopping
"Our clients absolutely loved the Summer Guide," says ProntoHotel.com CEO Paolo Mazzra of the first insallment in the seasonal series. "The hotels featured in the guide responded quite positively to the added exposure—and to the additional guests the guide brought them. Travelers will love our new fall guide, because it really brings to light all of the fun ways to travel in the fall, We've hand-selected all of the hotels, so we know that each one will put the spotlight on what makes autumn in that area special."
To view the ProntoHotel Fall Hotel Guide 2014 in its entirety, please go to
www.prontohotel.com/news
.