Adventure Seekers Flocking to Desert Wonderland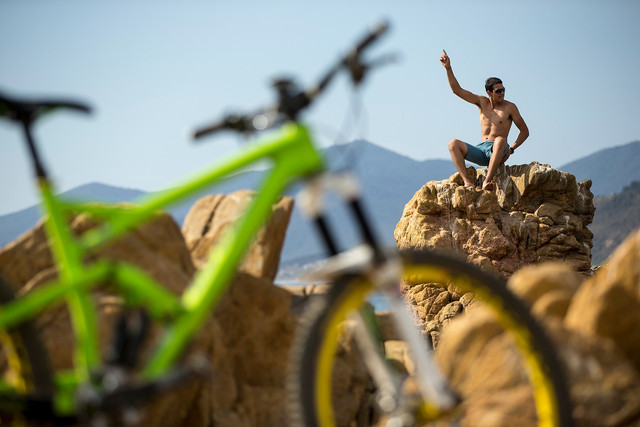 October 9, 2014 - It's not your father's vacation. With lots of people looking for the "new" thing to do in adventure, old is new again.
Ridgecrest's upcoming Petroglyph and Heritage Festival is expanding its audience from enthusiasts of the ancient native art. Recently announced, the festival dates will coincide with the 2014 Ridgecrest Desert Classic Bike Race on November 15, 2014. Riders enjoy some of the best riding found in the southern Sierra High desert, with winding roads through huge boulders and desert sagebrush. The race welcomes riders of all levels to enjoy courses of varying difficulty.
The festival also plans to draw festival attendees to nearby Jawbone Canyon. Located on Highway 14 southeast of Ridgecrest, Jawbone's Off-Highway Vehicle Area offers over 7,000 acres of land to riders. Jawbone's varied terrain is ideal for all levels of experience that may be new to the area. Campers are also welcomed, with designated primitive camping sites allowing them to enjoy the public desert lands with an overnight stay.
China Lake's guided petroglyph tour, the central event of the festival, is not for the faint of heart. Those lucky enough to secure a spot in these rare tours will have the opportunity to hike through Little Petroglyph Canyon, located in the Coso Mountain range in the China Lake Naval Base. With the extreme desert conditions, and base security, the tours are an opportunity to see the miles of desert mountains, lake beds, and formations rarely seen by the public eye.
These new additions supplement the previously announced concert, Inter-tribal Pow Wow, Balsam Street Fair, and Wine Walk planned for the weekend-long festival. The street fair will feature more than one hundred vendors lining the boutique storefront area of the Balsam District. There will be food trucks, three stages with ongoing musical entertainment, shopping and arts and crafts, providing entertainment for guests of all ages.
More information on Ridgecrest's Petroglyph and Heritage Festival can be found at rpfestival.com or by calling 760-375-8202.
Email Ridgecrest Petroglyph Festival