Local Clearwater Dentist Opens New Practice to Better Serve Area Patients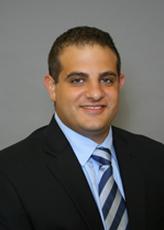 October 15, 2014 - Clearwater, FL – Amir Daoud, DDS, BDS launches his state-of-the art dental practice to help patients in his community receive the very best personalized care that supports improved oral health.
Since 2006, Dr. Amir Daoud has been helping patients receive quality dental care so they can enjoy healthy and beautiful smiles. After spending time working in various dental practices, Dr. Daoud has embarked on setting up his own practice to care for patients in an individualized, personal way.
"By launching my own practice, I can ensure that patients are treated the way I would want to be treated, if I was on the other side of the dental chair," Dr. Daoud explained. "I'm excited to give people in Clearwater a different approach to oral health care."
Dr. Daoud's new dental office, called Feather Sound Smiles – conveniently located in the Carillon business district – is an all-digital dental office that focuses on patient comfort. His operatories feature music and television to help patients relax while receiving care. His efficient digital treatment aids include intra-oral cameras, digital x-rays, laser dentistry, as well as the latest digital impression techniques – eliminating the need for traditional impressions. This technology allows Dr. Daoud to make dental treatment precise and comfortable and also helps him show patients what's really going on with their teeth and gums.
Dr. Daoud adds, "I want to give my patients comprehensive treatment, using the best technology available. This allows me to take a co-diagnostic approach – patients can see what I see and together, we create a treatment plan that best fits their needs."
Feather Sound Smiles provides a number of cosmetic and restorative dental procedures, including
dental implants
, teeth whitening, laser gum disease treatment, and Invisalign®. Patients can find Dr. Daoud's new office at 2325 Ulmerton Road, Suite 27, Clearwater, FL 33762.
About Amir Daoud DDS, BDS and Feather Sound Smiles
Dr. Daoud attended Kings College Dental School in London, as well as New York University College of Dentistry. He has wanted to be a dentist ever since he was 14 years old and is passionate about making a difference in the lives of his patients. Dr. Daoud especially loves the perfect blend of art, science, and creativity that is involved in dentistry. Dr. Daoud's specialty treatments, available at Feather Sound Smiles, include:
cosmetic dentistry
, implant dentistry, smile design, teeth whitening, laser dentistry, veneers, and Invisalign®. He is a member of the American Dental Association, Academy of General Dentistry, American Academy of Cosmetic Dentistry, American Academy of Implant Dentistry, and a Fellow of the International Congress of Oral Implantology.
To learn more about Dr. Daoud and Feather Sound Smiles, please visit the website at feathersoundsmiles.com or contact them at (727) 561-0800. We look forward to seeing you!
Email Feather Sound Smiles