Always Best Care® Senior Services Continues U.S. Expansion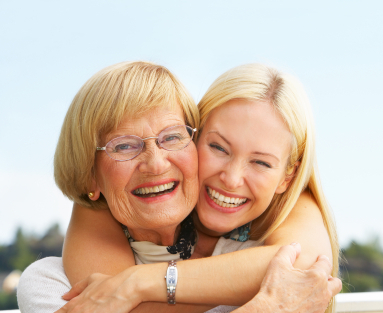 October 17, 2014 -
Roseville, CA
– Specializing in non-medical in-home care, skilled home health care, and placement services, Always Best Care® Senior Services continues to expand its franchises within the United States. Named one the "smartest growing brands in the USA" by Franchise Times in March 2014, in its annual "Fast & Serious" rankings, Always Best Care® continues its growth with new franchise locations opening in numerous states since receiving this recognition.
Several key states where there has been rapid growth of franchise locations of
Always Best Care® locations
, include:
Third Franchise Location Opened in Maryland
Sixth Franchise Location Opened in Texas
Eighth Franchise Location Opened in North Carolina
Seventh Franchise Location Opened in Pennsylvania
Third Franchise Location Opened in Georgia
Fourth Franchise Location Opening in Chicago, Illinois
The growth in each of these states has contributed largely to the success of Always Best Care® receiving continued recognition as a top franchise opportunity for people interested in starting their own business in the home care industry and opening their own home care agencies.
The opening of these additional franchise locations further supports Always Best Care® Senior Services' growing list of awards for franchise opportunities, including Best Franchises in America (americasbestfranchises.com), Fastest Growing Franchises (Entrepreneur Magazine), Top 50 Franchises for Veterans (World Franchising Network), and Top 50 Franchises for Minorities (National Minority Franchising Initiative).
Always Best Care® franchise locations offer in-home care for people who want to remain at home, but who require some form of care their family or friends are unable to supply. More and more people prefer to remain in the comfort of their own homes, with support from home care agencies. Always Best Care® Senior Services locations provide a variety of social and health services, such as dementia care and elder care. Each franchise location follows the dedicated commitment and goals of Always Best Care® and achieves these with kindness, the proper level of care, humor during tough times, compassion, and respect.
For additional information about Always Best Care® and services offered in your state, call 1-855-470-CARE (2273) or visit their website at
www.AlwaysBestCare.com
. To learn more about franchise opportunities in your area, call 855-430-CARE (2273), visit their website at
www.FranchiseWithAlwaysBestCare.com
, or email them at
franchisesales@abc-seniors.com
.
About Always Best Care®
Since its founding in 1996, Always Best Care® has quickly grown to become a national leader in non medical, skilled home health care and placement services. The company has provided its services for more than 25,000 seniors, with over 180 franchise locations all across the United States. Always Best Care® has future international expansion plans to offer similar services in Canada, Germany, Australia, and the United Kingdom, as well as continued franchise opportunities here in the United States.