The One And Only Chance To Grab Versatile Morphing Tools At Your Price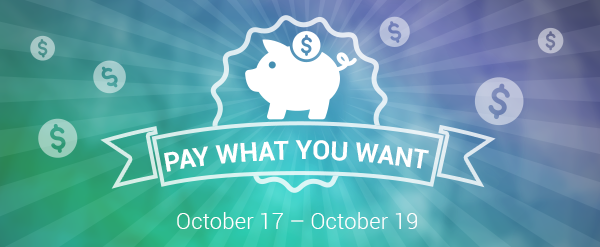 October 18, 2014 - As a greeting to October - a month of special occasions - Audio4fun is going to launch "Pay What You Want" in which everyone will have a great chance to buy professional morphing tools at any price they are willing to pay, starting from US $19.95. This program will be valid from Oct 17 through Oct 19, 2014. To get this offer, readers can visit
http://www.audio4fun.com/promotion.htm
"People are all excited about all the fantastic activities in October; that's why we want them to be well equipped with our entertaining software programs that are capable of producing unique audio/video projects and bringing the users massive fun," said Peter Nguyen, COO of Audio4fun, "This 3-day special offer will be an exclusive chance for them to create their own peerless, dream-come-true audio/video workstation at shocking prices."
By joining "Pay What You Want", everyone all over the world will have the freedom to decide the price they want to pay for premium software tools at Audio4fun, including: the Voice Changer Software series, the Music Morpher product line, Video Morpher, Webcam Morpher, and Media Player Morpher Plus. These advanced multimedia programs feature unrivaled morphing modules, and/or the cutting-edge voice changing technology that will fulfill the needs of an all-in-one audio/video solution and satisfy even the strictest standards of experienced users. Visit
http://www.audio4fun.com/
for in-depth specifications on these products.
"All of our software programs are created with the intent of releasing the artist within each user. We hope that our upcoming 'Pay What You Want' will not only inspire their creative minds, but also bring our programs to more users with budgetary concerns," Peter concluded.
Make sure you won't miss this chance to name your own price at
http://www.audio4fun.com/promotion.htm
, from Oct 17 to Oct. 19. All participants will be sent emails including the coupon codes with the exact amount they ask for on Oct 20, 2014.