Fresno Dentist Launches New Website to Better Connect With Patients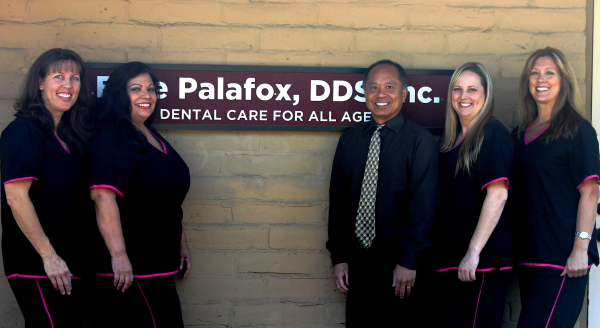 October 23, 2014 - Fresno, CA:
Erbe Palafox, DDS, Inc. would like to announce the launch of his new informative website. As more and more people searching online for information, reviews and the best businesses for their needs, it only makes sense for dentists to offer online material. The new site will give patients and visitors easy access to important dental materials, procedure descriptions, educational videos and easy access to office personnel.
Dr. Palafox stated, "My team and I believe setting up this new website is crucial to keeping up with patient communications and preventative education. The new and improved site gives viewers the opportunity to learn more about dentistry at their leisure.
Besides the typical contact information like, financing options, dental emergency procedures and
appointment request form;
the site also includes various data on procedures such as fillings, crowns bridges, veneers, whitening and dental implants. Patients will find answers to many common questions pertaining to the different dental procedures as well as descriptive signs and symptoms to look out for. There is a
dental video page
that offers additional material for visitors who want to have a deeper understanding of upcoming dental procedures. Before and after photos are provided for a better grasp of potential results.
"We feel that patients should be able to easily access important facts about procedures they are interested in at any given time. The website is at their disposal 24/7. It can help to alleviate potential dental fears or simply provide quick and easy answers at their fingertips. We have already received positive feedback on the website's navigational ease!" added Dr. Palafox.
About Erbe Palafox, DDS, Inc.
Dr. Palafox heads Erbe Palafox, DDS, Inc. with expertise and experience. After studying at Loma Linda University School of Dentistry and completing a General Practice Residency at University Medical Center of Fresno, Dr. Palafox decided to plant his roots in the Central Valley. In his practice, Dr. Palafox stays up-to-date on the latest dental advancements in order to make each patient's experience as pleasant as possible. Learn more about the dentist and his practice at
http://www.thedentalpal.com/
Email Erbie Palafox, DDS, Inc