New UK Canoe and Kayak Store Offers Premium Products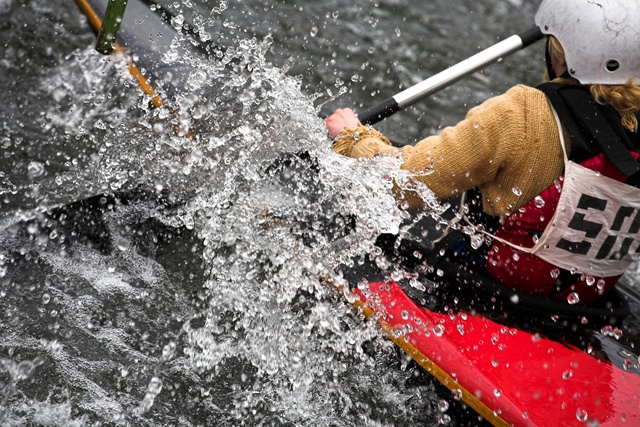 If you're the kind of person who likes the idea of strapping in for a water-based adventure, then there's little you can do to match the thrill and excitement of exploring in your own Canoe or Kayak. However, the water can easily become a dangerous place if you aren't properly prepared, and that's where a specialist Canoe and Kayak Store in the UK comes in, such as
www.canoeandkayaks.co.uk
. Specialists within the world of Paddlesport equipment, the experts here use their years of carefully honed experience to choose and provide the gear that they know to offer the best combination of price, performance, and quality for your needs.
Whether you're a beginner, or an expert, the right store will have the staff available to provide you with the guidance and knowledge that comes with years of experience. This dedicated web store offers tips, useful information, and great gear, to ensure that you have everything you need for an amazing experience.
People who love nature and like to spend their free time enjoying the many wonderful experiences it has to offer will usually enjoy the natural feel of kayaking and canoeing. More than simply a sport, this is a great way to meet new people who share your passions, get fantastic exercise, and stock up on memories that will last for the rest of your life. Kayaks and canoes have been used throughout the world for centuries, and there are many different brands and types available on the market for you to choose from. However, before you can make the ideal selection, the first thing you will need to know is which piece of equipment you need: a canoe, or a kayak?
What You Should Know about Canoes
In simple terms, canoes are narrow crafts created for use in water. Canoes are powered by the person using them, rather than a motor or other means, and they have been used for centuries throughout various areas in the world. Originally, canoes were constructed using driftwood, and some manufacturers swear by the traditional material and design to this day. However, technology has made it entirely possible for canoes to be manufactured using other materials, from plywood, to polyethylene and even aluminum. There are even certain manufacturers that will combine other materials with wood to produce the ideal canoe. One important thing to remember is that a canoe made purely out of wood will usually be heavy, and require a lot of maintenance.
What You Should Know about Kayaks
When it comes to use and size, kayaks do not possess a great deal of difference from canoes. Generally, kayaks will be used in many of the same conditions, but the difference between both crafts can be seen in the seating position, direction and number of blades on the paddles. Similarly to canoes, kayaks will often be designed using light-weight materials that are very resistant to moisture, such as neoprene, polyethylene and aluminum.
Canoe or Kayak?
When it comes to deciding which craft is the best option for you, it will depend largely on the experience that you are hoping to have. If you want to gather your friends into one boat together to experience the open water, then a canoe may be the right choice for you. Canoes are often relatively slow, unlike kayaks, which are the ideal choice for a thrill seeker looking to have extreme experience with nature. Kayaks are designed for waterfall conditions and high-speed sailing, but cannot be used with friends and family in the same craft. More discussion about this on the
blog
.
Staying Safe on the Water
Whether you choose to purchase a kayak or a canoe to explore the waters with, you're bound to have an exhilarating experience. But it's important to remember that these exciting hobbies do not come without risks. Following a few simple guidelines can help to ensure that you remain safe during your adventurous activities.
Make sure you wear the right equipment. The correct equipment is essential when you're setting out onto the river, and this may include wearing specialized clothing for your activities, such as a well-designed wet suits and safety aids such as life jackets.
Know the area. Knowing where you're going is something that many people take for granted when they're out on the river, but it can be dangerous if you make a wrong turn or go into a dangerous current. Learn your route before you set off.
Get reliable equipment. A decent canoe or kayak store is essential when you're starting your water-based adventures. You should only ever choose to go with a company that has years of experience, and can help you to make the best choice for your needs. For example, canoesandkayaks have selected only the best equipment to be sold within their online store, so that you can rest assured you're always purchasing quality.
Contact Information
temi odurinde
Velnet
Contact Us