Tudi Provides Tips to Cut Costs on Heating & Cooling with Their Latest Video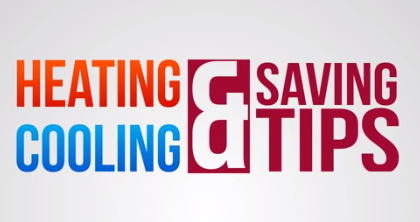 October 30, 2014 - In the standard home, the heating and cooling system can account for nearly half of the total energy used throughout a home. With utility bill costs rising almost every year, finding ways to cut back on heating and cooling bills is a top priority for most homeowners. Tudi wants to help their customers cut costs and maximize savings with their latest video, "Heating & Cooling Savings Tips."
There are several actions homeowners can take to help them maximize their savings on their heating and cooling bills. The simplest solution is to just use less. Programming your thermostat to the lowest comfortable setting in the winter and the highest comfortable setting in the summer can help you cut down on your utility costs.
Beyond using less, there are other means of cutting back on your heating and cooling systems' overall usage. Routine maintenance of your home's air conditioning or furnace can help to keep it in top shape. Monthly tasks such as cleaning or replacing filters, keeping an eye out for blocked vents, and removing any excess dirt or materials from around your home's unit can help prevent any backup in your home's systems.
Additionally, there are also several actions to take throughout your home that can help to keep your utility bills low. Limiting your usage of the exhaust fans throughout your home can help contain your home's cool or warm air, while opening and closing your blinds throughout the day can help to maintain the temperature throughout your home.
Another option to keep your home's heating and cooling costs low is to upgrade the systems throughout your home. Many of the newer air conditioning or heating units on the market today use some of the most energy-efficient technologies available. When purchasing a new heating or cooling system, look for furnaces with a high Annual Fuel Utilization Efficiency rating or an air conditioner with a high Seasonal Energy Efficiency Ratio to maximize the energy usage in your home.
Using the tips outlined in Tudi's video can help you cut your home's utility costs by 30%. If you are looking for ways to cut the utility costs in your home, view Tudi's video at
www.tudi.com/video-heating-cooling-saving-tips
.
Ensuring that the mechanical systems throughout your home are running at top performance levels will help to minimize the total utility bill costs throughout your home. Make sure your home's mechanical systems are in tip-top shape by reaching out to the professional technicians at Tudi. Find out more about Pittsburgh's most trusted home maintenance team by visiting
www.tudi.com
today!
Email Tudi Mechanical Systems