Richard Smith Earns Prestigious "Preserving the Trust" Award from Coldwell Banker Real Estate LLC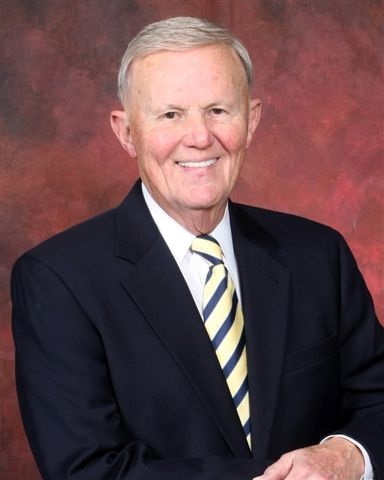 October 30, 3014 - Richard Smith of College Station, Texas, owner of Coldwell Banker United, REALTORS, has received the prestigious Coldwell Banker® "Preserving the Trust" Award. This award is presented to a sales associate, manager, broker or owner affiliated with the Coldwell Banker brand in recognition of his or her generosity, leadership and excellence in championing the cause of homeownership during many years of service to the local community. Smith was nominated by his peers and selected from nearly 87,000 network members.
Smith was cited for personal dedication to expanding the presence of Coldwell Banker across the country. He has more than 48 years of experience in real estate and established his company in 1970. He affiliated with Coldwell Banker in 1986 and now operates as Coldwell Banker United, REALTORS. The company continued its growth rapidly over the next two decades, spanning across the Southern region from Texas to Florida and up throughout the Carolinas, serving customers with more than 2,000 agents and more than 70 offices. Coldwell Banker United, REALTORS has been a member of the prestigious Coldwell Banker Chairman's Circle for 24 straight years and finished 2013 as the brand's top affiliate in both Units and Adjusted Gross Commission, ranking 7th and 11th industry-wide, according to the RealTrends Top 500.
"Richard is an icon in the Coldwell Banker network. His entrepreneurial spirit has transformed his company into an American success story," said Budge Huskey, president and chief executive officer of Coldwell Banker Real Estate LLC. "His dedication to service has been showcased through his previous role as a Texas State Representative and his firm's commitment to charitable causes, including raising more than $2 million for the American Cancer Society. Richard certainly deserves accolades for his success over four decades in real estate, but more importantly for being the person and leader that he is."
"I attribute the success I have had to faith, family and friends," said Smith. "My wife and three daughters played a significant role with their unwavering support in good times and bad. None of this would have been possible if it weren't for my friends, loyal employees and agents. Coldwell Banker is America's premier real estate brand and the value of being affiliated with them for almost 30 years is immeasurable."
Email Coldwell Banker United, REALTORS