Local Dentist Offers High-Tech Breakthrough in Dental Implant Surgery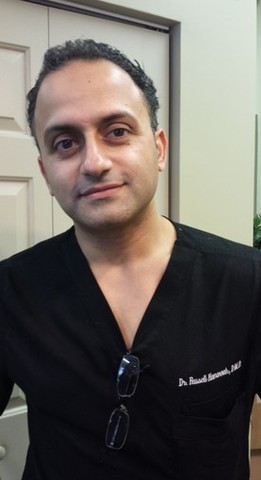 November 4, 2014 - Orlando, FL
- Dr. Russell Hamarnah, D.M.D., of Paradise Dental Group has announced that he is now offering guided dental implant surgery. This technique is believed to be the best way to receive
dental implants
, because it provides more detail and precision than previous methods.
The key to long-term and durable dental implants is finding the right location in the jawbone to place the implant. Positioning usually requires making a judgment call, but with Computerized Tomography, the dentist can get an accurate, three-dimensional view of the jawbone, including the surrounding tissues and nerves. This allows for more exact positioning, which provides the patient with a much better result.
"Computer-guided implant surgery enables us to give our patients an even more natural and beautiful result," Russell Hamarnah says.
Anyone needing treatment for tooth problems can learn more at
Dr. Hamarnah's
website, which contains comprehensive information on a wide range of procedures, including a detailed guide on dental implant options.
The Smile Gallery
provides before-and-after photographs of numerous procedures, giving a clear picture of what certain treatment options have to offer. From general and restorative dentistry to cosmetic dentistry, Dr. Hamarnah meets the needs of the whole family.
"Our goal, as always, is the satisfaction of our patients. We want each visit to be comfortable and relaxing, and we want our patients to be amazed with the results."
About Paradise Dental Group
Paradise Dental Group has served the Orlando area for over 30 years, and Dr. Hamarnah is carrying on that tradition of excellence within patient care. Reviews are overwhelmingly positive, and numerous certified reviews can be seen on his website. Computer-guided implant surgery is just one part of Dr. Hamarnah's commitment to finding the latest and best advancements in dental care. For more information about dental implants or other procedures, please visit his website
paradise-dental.com
.
Email Paradise Dental Group