Danbury Accounting Firm Announces Name Change and Increases Operations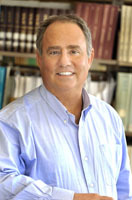 November 4, 2014 - Danbury, CT
– Rackson Accounting Group is excited to announce recent updates to their Danbury accounting firm. The firm, formerly known as Alan Rackson Accounting, has chosen a new name and will now be known as the Rackson Accounting Group. In addition, they have recently doubled the size of their accounting operations.
"We're very excited about our increase in clientele," Rackson says. "Thanks to our increase in business, we have been able to add several talented new employees to our accounting staff, which grants us the opportunity to work with more clients."
The firm has also re-launched their
website
to incorporate comprehensive
tax information
, including content about their business services, payroll, bookkeeping, and strategic consulting.
"When clients visit our website, they will be able to see exactly how we can help them with the services we offer," Rackson adds. "Our goal is to assist individuals and small businesses with all of their accounting needs."
The new and innovative website will support each of the
business services
offered at Rackson Accounting Group. Clients will now be able to receive more thorough work quality, as well as more strategic guidance and consulting.
About the Rackson Accounting Group
The Rackson Accounting Group in Danbury, CT provides individuals and small to mid-sized businesses with informed financial guidance from expert accounting and tax specialists.
After graduating from the University of Pennsylvania's Wharton School with a degree in Accounting, Alan Rackson worked in the Small Business Accounting Department of a Big Eight accounting firm. He has also designed and developed accounting systems for several start-up companies. Alan Rackson is a member of the National Society of Accountants as well as the Danbury Chamber of Commerce.
For more information about the Rackson Accounting Group, please visit
www.racksongroup.com
.
Email Rackson Accounting Group