EDU 2.0 is now called NEO LMS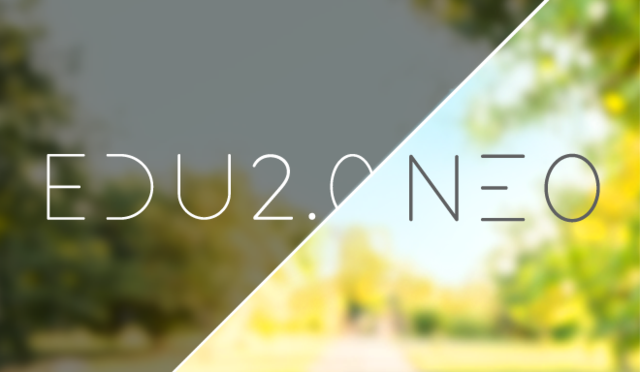 November 1, 2014 - EDU 2.0
, the simple, powerful LMS for schools and universities, announced its rebranding to
NEO LMS
.
Along with the new name, the company also unveiled a new logo. The new logo retains EDU 2.0's recognized font and grey color scheme, but it has a more modern look that expresses better the company's mission to provide the best modern LMS for schools.
CEO and Founder Graham Glass said:
"This rebranding reflects the many improvements made to our LMS, the company's growth, and our vision for the future. NEO means "New", which reflects our commitment to a modern, fresh user interface and a forward-looking feature set. This new brand identity communicates our promise to current and potential customers that we will continue to provide the most beautiful and powerful modern LMS on the market."
NEO has grown over the years into a very popular cloud-hosted LMS for schools and universities. With a beautiful, intuitive user interface that keeps users engaged, and a comprehensive set of features that are valuable in the learning process, NEO is definitely an LMS that stands out from the crowd.
NEO was recently announced as one of the winners of the 2014-15 eSchool News Readers' Choice Awards, which honors the best products and services in educational technology as chosen by readers.
About NEO
NEO LMS
is a simple, powerful LMS for schools and universities that makes it easy to deliver online education. The company was founded in 2006 by Graham Glass, the CEO of
NEO LMS
and a serial entrepreneur with a track record of innovation. Graham is also the CEO of
MATRIX LMS
, which provides a similar LMS for businesses.