Coastal Plastic Surgery Institute Now Offers Hydra-Facial Treatment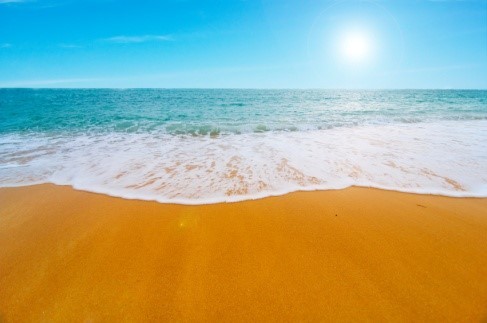 Panama City Beach, Fla., 11/1/14 – Coastal Plastic Surgery Institute is excited to announce that they now offer Hydra-Facial treatment, an innovative skin care procedure that hydrates and nourishes your facial skin, without the use of harsh abrasives.
Sand is for the beach, not your face! Coastal Plastic Surgery Institute is extremely pleased to introduce Hydra-Facial to Northwest Florida and the Emerald Coast. Hydra-Facial is a revolutionary medical-grade system designed to hydrate and nourish your skin and is unlike any facial treatment you have ever experienced.
What Is Hydra-Facial?
Hydra-Facial is a complete system of skin care in one treatment. Each 20 minute session begins with a gentle cleansing followed by exfoliation using the Hydra-Facial Vortex system. Gly-Sal, a glycolic-salicylic product, is then applied to nourish and cleanse the skin. The next step is extraction, which involves removing debris and contaminants from deep within the skin pores. Finally, Anti-Ox+, a solution of antioxidants and hyaluronics, is applied to nourish and hydrate your skin.
Does It Hurt?
The treatment is painless; the results are immediate and, with proper maintenance, will last for weeks.
Most patients will want to begin with a series of treatments, followed by maintenance sessions. Treatments can be individually customized to include the use of a medical-grade Gly-Sal and / or DermaBuilder, for enhanced results.
What About My Other Skin Care Products and Treatments?
Hydra-Facial can be used in conjunction with other treatments, including Forever Young BBL photofacial, Botox / Dysport and facial fillers such as Juvéderm. Of course, Hydra-Facial should be used in conjunction with a daily skin care regimen to maintain, protect and enhance the health of your skin.
More About Coastal Plastic Surgery Institute
Coastal Plastic Surgery Institute features the services of Dr. Andrew McAllister and Dr. David Dellinger, who together bring a combined 20-plus years of experience providing plastic, reconstructive and cosmetic procedures to the Panama City Beach area. Recently named "Best of the Beach" and a "Best of Bay" practice, the physicians and staff constantly strive to bring our patients the highest level of products and services.
We are currently offering introductory pricing for Hydra-Facial treatments.
For more information and pricing, please contact Coastal Plastic Surgery Institute by calling (850) 233-7674 or by visiting our website located at
www.coastalplasticusrgeryinstitute.com
. More information regarding Hydra-Facial can also be found by visiting
www.hydrafacial.com
.
Coastal Plastic Surgery Institute
120 Richard Jackson Blvd, Suite 140
Panama City Beach, FL 32407
http://coastalplasticsurgeryinstitute.com/
Phone: (850) 233-7674
Email Coastal Plastic Surgery