New Reval 14.1 Provides Scale, Control and Access for Growing Global Companies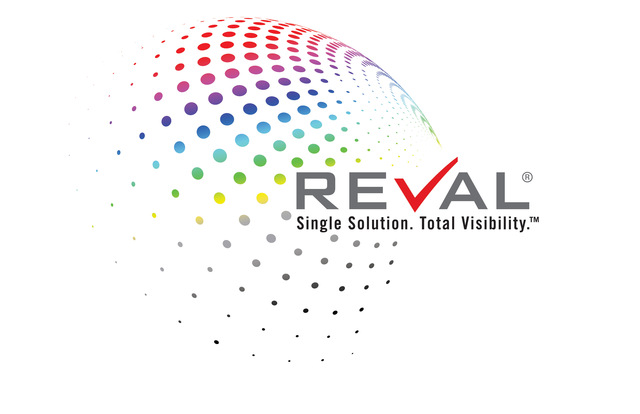 Washington, D.C. – November 3, 2014
– From the Association for Financial Professionals' annual conference (#AFP2014), Reval announced today that its new version 14.1
Software-as-a-Service
(SaaS) for
Treasury and Risk Management
(TRM) offers more control and access for companies scaling their treasury operations globally. Reval will be at booth #1227 through November 5 (
@RevalTRM
#treasurypossible
).
"As companies expand into new markets either organically or by mergers or acquisitions, they need a treasury system that can scale with them," says Reval Chief Technology Officer Philip Pettinato. "Our SaaS TRM solution enables growing treasuries to assimilate the operations of their new entities and define their own controls. Staff can also access the same technology and set of treasury intelligence – regardless of location – for a seamless global workflow."
New version 14.1 of Reval's SaaS TRM provides more controls for setting up workflow around data and security of payments. Among the enhancements around payments, Reval provides mTAN (mobile Transaction Authentication Number) for payment authentication via email or mobile SMS, whichever is most appropriate for the treasury organization. For mobile treasury, this provides an extra layer of authentication.
Reval's new release provides greater control, speed and visibility into local treasury operations around the world. Global companies can apply independent general ledger processing by region for
daily cash, month-end cash
, and
hedge accounting
activity. Users can trigger ledger processes for their region throughout the business day without interfering with the ledger processes of other regions. In addition, enhanced subledger accounting capabilities for working capital transactions now accommodate accounting nuances across global accounting standards.
With Reval 14.1, corporate treasurers can feel confident that their global organization will remain compliant with the latest local and international regulatory requirements. Reval's deep
expertise
and
award-winning capabilities
in hedge accounting continue to keep treasury one step ahead of evolving requirements. Reval 14.1 includes a new methodology compliant with the latest hedge accounting guidelines from the Big 4 accounting firms. This new methodology for the assessment and measurement of hedge effectiveness for Interest Rate Swaps in Cash Flow Hedges (CFH) using the Hypothetical Derivative Method improves effectiveness for the treatment of Off-Market Value Derivatives.
Reval continues to evolve its compliance capabilities, including ongoing updates for Dodd-Frank and EMIR, and continues to monitor market requirements and new developments, such as Basel III, and how they affect corporate treasuries.
For more information, visit
www.reval.com
or email
info@reval.com
.
About Reval
Reval is a leading, global Software-as-a-Service (SaaS) provider of scalable and integrated Treasury and Risk Management (TRM) solutions. Our cloud-based software and related offerings enable enterprises to better manage cash, liquidity and financial risk, and includes specialized capabilities to account for and report on complex financial instruments and hedging activities. The scope and timeliness of the data and analytics we provide allow chief financial officers, treasurers and finance managers to operate more confidently in an increasingly complex and volatile global business environment. Using Reval, companies can optimize treasury and risk management activities across the enterprise for greater operational efficiency, security, control and compliance. Founded in 1999, Reval is headquartered in New York with regional centers across North America, EMEA and Asia Pacific.