Reverse Merger Experts Seek Strategic Partners for Taking Private Companies Public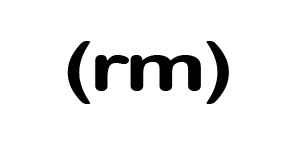 November 4, 2014 -
ReverseMergers.com
, a provider of expert assistance for in taking microcap companies public on the OTC stock exchange, announces the need for strategic partnerships across the spectrum for reverse merger services including broker-dealers, market makers, transfer agents and securities attorneys. In addition, the company is seeking to partner directly with firms that provide debt and equity financing to private companies with either high potential growth opportunities or that are existing firms with profitable products and strong balance sheets.
"We're looking for partners that can assist us across the value chain," says Jake Durrant, Managing Director of ReverseMergers.com. "Sometimes we have an immediate need for a clean public shell. In other cases, we look to our partners for sourcing businesses that perhaps could benefit from an
Alternative Public Offering
," he says. "In addition, we're working regularly with securities attorneys and market makers to assist in putting together a deal that will work best with our clients' specific needs."
Because reverse mergers have gone through a couple of decades of issues, their reputation has been somewhat tainted. Luckily, more stringent rules and harsher punishments for rule-breakers has helped to somewhat clean up the industry a bit. Additionally, as the industry cleans itself of the bad blood it had had over the years, the quality of the deals available has been substantially increasing. "We're seeing strong foreign deals, particularly those involving Chinese reverse mergers and other deals coming from growth markets around the world," says Durrant.
The company also maintains the mantra that going public should not break the bank. "Let's say, for instance, I wanted to take my private company public, but my budget was limited to something under $50,000," Durrant says. "There is a solution that provides a
clean publicly-traded shell
at a fraction of the typical cost." ReverseMergers.com assists private investors and entrepreneurs in going public by helping to manufacture Special Purpose Acquisition Companies (SPACs).
Unlike a typical shell, a SPAC has never been tainted by having another firm doing business inside the entity. It therefore avoids the potentially lethal "skeletons in the closet" when a new company wishes to take over and perform a reverse merger to go public. While it can take a bit more time to get the shares publicly-trading and to build a public float for the shell's stock, it's perhaps one of the cleanest ways to get a clean shell ready to be publicly trading in the open market.
"We're looking to greatly expand the quantity and quality of the deals sourced as good candidates for the manufactured SPACs put together by our strategic investors," Durrant says. "We're simply looking to open the bottle-neck in getting more quality deals done."
Why Go Public?
The reasons for going public can vary greatly from company to company. Some of the main reasons a private company may want to go public include:
The ability to more easily raise capital from the public markets
Stock can be used as a non-cash bartering tool in mergers, acquisitions and industry consolidating roll-ups
Stock can be used to hire and retain key employees to the organization
The company will increase its prestige and market cap by having more transparency in reporting
Investors may be looking for a liquidity event other than a private merger or acquisition
About ReverseMergers.com
ReverseMergers.com and its partners have been doing reverse mergers for over 20 years. In all, the company has assisted in taking over 100 private companies public through reverse mergers and direct public offerings. The company and it's partners assist private business owners and
pre-IPO investors
in structuring deals that make the most sense for their clients.