Local CPA's To Offer Tax Payers Competitive Preparation Solutions Just in Time for Tax Season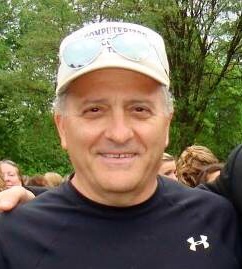 November 11, 2014 - As tax season is quickly approaching, Edison, NJ. CPA, Emil Petardi, would like to remind taxpayers not to ignore the option of hiring a CPA for their
individual tax needs
. CPA's are well known for offering tax and accounting solutions for business, but most CPA's are experienced and educated to help individuals too.
"We can offer a higher level of expertise at the same cost of many of the large popular tax preparation establishments," said Petardi.
"Many people think that CPA's are more expensive to use than H&R Block or Jackson Hewitt," Petardi added. "The truth is, often times we are not."
Petardi has built his business on offering accounting services to individuals and small business in New Jersey and beyond for over 20 years. Instead of going to the bigger names, he would like the public to be aware of the
benefits of seeking out a CPA
for their individual tax filing.
"These large tax companies are often only open 3-4 months a year," expressed Petardi. "This means that if you have questions later, you probably can't go back to the person who filed for you. I also feel they charge way too much for what they do. I can do the same work or better, at half the price."
Petardi feels that CPA services could potentially be better than the big companies because CPA's are used to spending the appropriate time needed to do a thorough job.
"Most CPA's take the time to and are experienced at digging for deductions. Many employees at the bigger named companies will miss things like 'union dues'. They are typically allotted just an hour or so per tax filing and then must move onto the next client. They don't have the time to dig," commented Petardi
About the Firm:
Emil Petardi, CPA established his Edison accounting firm in 1990 after finishing up his degree at Rutgers University in Science in Accounting. Before finishing school, he served in the US Navy where he developed a strong interest in business organization and management which led him into the accounting field. Along with affordable tax preparation, Petardi offers payroll solutions, small business consulting, financial planning, general and business accounting services with remote or cloud access and more. If you would like more information about Emil Petardi or to learn more about what his firm offers, check out his website at
www.emilpetardicpa.com
.