Broomfield Firm Provides Tools for Management Success: Accounting, Consulting, Taxation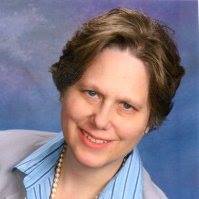 November 11, 2014 - Broomfield, CO
- Jeanine Buben-Croy, MT, EA, owner of Business Consulting & Taxation, Inc., provides opportunities for businesses and professionals to ACT (accounting, consulting and taxation) on their success.
Jeanine Buben-Croy's customized, personal approach to customer service puts people at ease when dealing with the financial aspects of running their businesses and households. Jeanine knows how complex accounting and taxes can be, and that's why her company's website has been designed to be a valuable resource for financial information.
On the Business Consulting & Taxation, Inc. website, businesses, as well as individuals, can learn about an assortment of accounting services to help them achieve personal and professional financial success, including payroll assistance, QuickBooks support, and strategic tax planning.
"I'm constantly updating our website on the latest news and topics," Jeanine said. "I want the site to be an important tool for making the tax and accounting experience less stressful. It is easy to
book appointments
right on the website under the Appointments tab at bctincjeanine.com as well."
The website makes getting tax and accounting help convenient — an automated calendar system confirms weekday openings. There are some evening openings available for those who need to schedule after the work day. During tax season, Jeanine offers weekend time slots to enable everyone who wants help to get an appointment. Taxpayers with simple returns can even use the "Do Your Own Tax Return" tab to process taxes on their own.
The site also includes an extensive amount of information about
tax planning and preparation
, including tax compliance updates, taxpayer representation, business management recommendations, and accounting education through seminars or private consulting. Clients and users can learn about:
Litigation support
Audit representation
Non-profit tax
Gift and estate tax
Year-round tax help
Business taxes
Sales and use tax
Entity options
Tax strategy
And More
Jeanine's goals are to get new and prospective clients started with this information so they come into their appointments with a good background of knowledge to get the most out of their experience. It is important to bring copies of the most recently filed tax returns, financial statements, and questions to the initial consultation. A complimentary estimate and proposed budget of annual services are offered during the free introductory appointment of ½ hour.
"I get questions all the time, particularly from small business owners," Jeanine added. "If someone is starting a new business or is looking for tips to more efficiently run their current business, they can find help on my site or by using the calendar tool to set up a consultation."
Other important resources available on the BCT, Inc. website include Jeanine's Journal, Monthly Newsletter, Blog, and Business Events Registration for seminars, workshops, and meetings. As an experienced adjunct accounting and business professor, Jeanine offers curriculums and customizable instruction to help business owners learn about how to efficiently operate their companies. Clients can also find easy directions, pricing and quotes (flat fees and hourly) on the website.
While big chain tax and accounting shops often don't have licensed employees, Jeanine is licensed by the IRS as an Enrolled Agent (EA) to represent taxpayers in IRS proceedings. Jeanine holds a Master of Taxation (MT) degree, and comes with over 28 years of experience.
Jeanine focuses on helping local businesses and individuals in her geographic area of Broomfield, CO and surrounding areas such as, Boulder, Westminster, North Denver, Thornton, and Lakewood. You will recognize the local areas in the website photos taken by Jeanine and photographer Calvin.
About Business Consulting & Taxation, Inc. and Jeanine Buben-Croy
Formed in 1987, and incorporated in 2009, BCT, Inc. specializes in helping individuals, businesses, and non-profits with all of their accounting and taxation needs. She is dedicated to providing unmatched customer service. Jeanine Buben-Croy enjoys teaching people about how to effectively manage their finances. For more information about Business Consulting & Taxation, Inc., please visit
bctincjeanine.com
.
Email Business Consulting & Taxation, Inc.