CPA Firm Offers Business Services and a Virtual Presence to Local and Nationwide Clients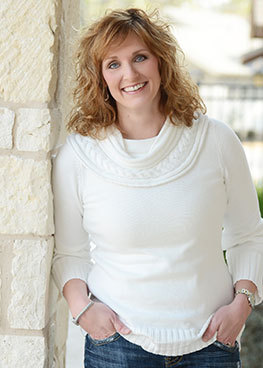 November 25, 2014 - Dripping Springs, TX
– The CPA office of Nancy J. Williamson introduces comprehensive business services and an easily accessible, informational website that serves as part of a virtual office to help a wider client base in nearby communities, including Austin, TX.
Nancy J. Williamson is a CPA with two decades of experience in helping business owners achieve success via a range of accounting services designed for their continued profitability. With the launch of her information-rich financial website, Nancy has provided clients with a virtual presence that allows them to educate themselves about accounting best practices.
Nancy explains, "We've provided our local clients in Dripping Springs and greater Austin, TX and national clients with a place where they can go 24/7 to access important information about
accounting and financial services
, which helps them establish stability and future success. We hope to educate the clients in our immediate and wider community on how we can help, so when it comes time to sit down and discuss their goals, they're armed with the right background."
Nancy and her team offer comprehensive business-oriented financial services, made to fit the needs of both start-up business efforts, as well as the needs of larger corporations, which include:
Bookkeeping services
Corporate re-structuring guidance
Multi-state tax prep
"Our team understands what it takes for business owners to succeed and keep contributing to the economic wellness of their communities. We take a customer-service oriented approach, where we get to know our clients and use our experience to help them meet their goals for financial success. Our virtual office and online presence help us reach more business operators who can benefit from financial help from a CPA," Nancy adds.
About Nancy J. Williamson, PC
Nancy Williamson is a Certified Public Accountant with over 20 years of hands-on industry experience working with entrepreneurs. A graduate of The University of Texas-Austin with a Bachelor's in Business with a concentration in Accounting, she started her career with Arthur Andersen, and moved on to become a Controller and then Vice President of Finance and Operations for a billion dollar insurance corporation. She currently writes, consults, and provides training and insight on the challenges facing business owners and the importance of understanding and preparing for the future. Her mission is to inspire others to value the knowledge she can impart in business and finance.
Email Nancy J. Williamson, PC