Local Dental Office Supports Youth Football Teams with Custom Treatments for Protecting Teeth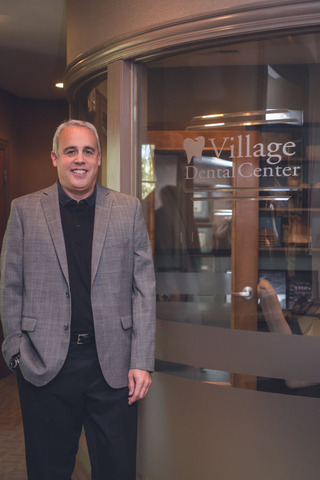 November 12, 2014 - Lake Zurich, IL
– Dr. Marc Kaplan, of Village Dental Center, creates high-quality mouth guards for youth football teams in his community.
Protecting the state of your oral health is one of the easiest things you can do you for your overall well-being, especially if you are active and therefore at a higher risk for accidents or injury. In order to help young patients in Lake Zurich and Wauconda have healthy smiles throughout football season, Dr. Kaplan has created custom-fit mouth guards for youth football players.
"Dental emergencies, like knocked-out teeth, can easily be prevented with a little care. We know that active kids are at increased risk for these sorts of incidents and wanted to help the kids in our community stay safe and healthy. Custom mouth guards are even better at protecting kids' teeth than the boil-and-bite variety you get at the drugstore, because they fit more precisely," Dr. Kaplan explains.
The mouth guards that Dr. Kaplan's dental office created for youth football participants were specially made at a trusted dental lab, in order to best protect patients' teeth. These appliances greatly reduce the chance that kids on sports teams will need
corrective dental treatment
to address oral injury incurred on the sports' field. They also work well for children with braces to protect their orthodontic work as well as prevent brackets and wires from injuring tissue in an impact.
"We've been part of the Lake Zurich community for 25 years and are invested in keeping our neighborhood healthy. By giving mouth guards to youth football teams in Lake Zurich and Wauconda, we're helping our young patients enjoy happy and healthy smiles while they play the sports they love," Dr. Kaplan added. "We're proud to support local programs by giving back to the communities who have trusted us with the care of their smiles for so long."
Village Dental Center offers additional
preventive dental treatments
for patients of all ages, such as routine cleanings and exams, and patient education on how to take care of your teeth at home.
About Village Dental Center and Marc Kaplan, DDS
Dr. Kaplan graduated from the University of Illinois in Champaign-Urbana. Following his undergraduate studies, he attended the University of Illinois College of Dentistry. Upon completion of his Dental degree, Dr. Kaplan was chosen from a large pool of candidates to take part in post-graduate training at Illinois Masonic Medical Center for a residency in General Practice Dentistry. Since that time, Dr. Kaplan has never stopped learning and is constantly studying to stay up to date in the cutting edge treatment approaches. Dr. Kaplan has taken part in extensive continuing education to further his expertise in many phases of dentistry, including; cosmetics, occlusion, and implant dentistry.
For more information about Village Dental Center, visit the website at
marckaplandds.com
Email Village Dental Center