Collections Statistics Show Industry Problems and Need for Reform, says Pioneer Law Firm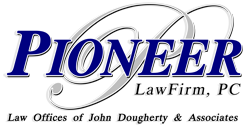 Westminster, CO – November 11, 2014
– Pioneer Law Firm (
PioneerLawFirm.com
) a Colorado firm providing bankruptcy, FDCPA, real estate, and business law services warns that collection statistics point to a need for changes within the U.S. financial system to protect consumers. Analysis of statistics from consumer complaints and litigation shows an underlying problem within the collection industry. Recent years have provided new laws and the creation of a consumer-protection bureau; however consumer complaints and lawsuits against collectors are growing and changing.
The number of
lawsuits against collections
and accounts receivables companies in September increased over the previous month for cases involving the Fair Debt Collection Practices Act (FDCPA, 5.5% increase), Fair Credit Reporting Act (FCRA, 11.9% increase), and Telephone Consumer Protection Act (TCPA, 2.1% increase). Compared to the same time last year, FCRA and TCPA lawsuits are up, with TCPA cases increasing 30% compared to 2013 and increasing 70% compared to 2012. In contrast, FDCPA lawsuits have decreased 12% over the same time last year, with almost three years of declining numbers. This change reflects an industry shift from harder to prove and low-award FDCPA cases towards more litigation-friendly and profitable TCPA cases. The change also coincides with the Consumer Financial Protection Bureau (CFPB) assuming primary responsibility of FDCPA and other financial matters more than two years ago.
For a larger perspective, total year-to-date
debt collection complaints
to the CFPB have increased 85% compared to the previous year. Recently the trend has dropped eight percent from July to August, with 3,169 consumer complaints received in the month. Within these August numbers, medical debt collection increased to represent 14% of all collection complaints, credit cards were 21%, 'unclassified' at 21, and 'other' category (including telecom, health club, cable service, etc.) at more than 28%. While these general debt collection complaints are not necessarily FDCPA, FCRA, or TCPA cases, the percentage of complaints for collectors chasing incorrect debt ("the debt is not mine") has also jumped in recent months.
Collection companies have had a harder time making 'right-party' connections as Americans have moved towards mobile phones and away from dedicated 'land line' phone numbers. An increase in complaints claiming the debt in question has been already repaid shows that collectors are having problem with data accuracy, leading to more TCPA lawsuits. Avoiding auto-dialers, collectors are dialing manually and making fewer contacts, which also yields fewer FDCPA cases.
"While regulatory and legislative changes have been made in recent years trying to help consumers, improvements are still needed. Trends show the collections industry continues to push the limits with consumers. Each month, state and federal regulators announce large fines, penalties or even jail time against abusive collectors. Recent legislation has only shifted the landscape of complaints and lawsuits. Now TCPA lawsuits are the champion of lawsuits and compliance headaches, an honor previously held by the FDCPA before the TCPA was enacted," says John Dougherty, Founding Attorney at Pioneer. "Further reform to the credit and collections industries are needed to put the right safeguards, oversight and penalties in place to protect consumers."
About Pioneer Law
Pioneer Law is a legal firm specializing in Bankruptcy, Business Litigation, FDCPA, and Real Estate law. For those troubled by debt, disputing with a business, troubled by a collector, or involved in the sale of real estate, the specialists at Pioneer Law are prepared to advise, represent, and give peace of mind. For more information visit
PioneerLawFirm.com
.