The Maritime Explorer Outlines 7 Reasons to Visit Nova Scotia in Latest Slide Show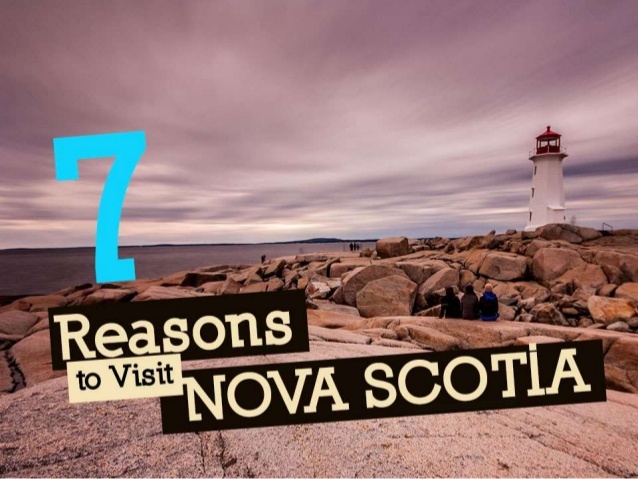 November 13, 2014 - What Nova Scotia lacks in size, it certainly makes up for it with its ample amount of tourist destinations, attractions and must-see locations. No matter where your interests lie, there is certainly something in Nova Scotia for you. Get your adventure started with help from The Maritime Explorer's newest slide show, "7 Reasons to Visit Nova Scotia."
Although Nova Scotia is the second-smallest province in Canada, it is also one of the most densely populated provinces throughout the country. Filled with lively cities & towns, rich history, beautiful landscape and much more, the maritime province hosts nearly two million visitors each year, making it one of the country's most popular tourist destinations.
As the capital of Nova Scotia, Halifax offers plenty to do and discover for any traveler. From outdoor adventures, modern art galleries, urban cityscapes and more, Halifax is surely a can't miss travel destination for anyone coming to Nova Scotia.
While the provincial capital certainly remains the province's most popular destination, there is much to do throughout Nova Scotia. From its rural communities, quaint villages and extensive open-air spaces, Nova Scotia is an explorer's dream come true, offering something new around every corner.
All throughout Nova Scotia, tourists are given the opportunity to learn about the provinces rich historical background and culture. Throughout the province, there is a wide variety of activities that tourist can take part in, catering to almost every interest. Whether you are wining and dining your way through the province's famous eateries, discovering a world unseen with outdoor adventures, or catching some waves along Nova Scotia's beaches and seacoast there is always a new adventure awaiting you.
With a wealth of attractions and tourist destinations, Nova Scotia truly should be seen to be believed. Learn more about some of the top attractions in the area by checking out The Maritime Explorer's latest slideshow at
http://themaritimeexplorer.ca/2014/11/06/7-reasons-visit-nova-scotia-slide-show/
.
A little inspiration can go a long way when it comes to planning your next adventure. Gain some insight on some of the most popular destinations across the globe and follow The Maritime Explorer throughout his worldly travels. Traveler, explorer and outdoor enthusiast Dale Dunlop has made it his mission to share the tales of his lifelong adventure through his Canadian travel blog. Follow him on his exciting journeys throughout Nova Scotia, Canada and the rest of the world by visiting
themaritimeexplorer.ca
.
Email The Maritime Explorer