Local Family Dental Office Provides Comprehensive, Specialized Treatment to Community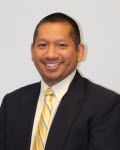 November 18, 2014 - Cherry Hill, NJ
– Haddonfield Dental, a cosmetic and family dental office, offers patients in their area the benefit of multiple specialists and a variety of treatments to help them enjoy improved oral health.
The team at Haddonfield Dental prides themselves on being able to offer patients in their area a complete range of quality dental services to help boost their overall wellness, including a focus on whole-body dental health and
sedation options
for nervous patients. Their office's staff includes a periodontist, prosthodontist, endodontist, and general dentist; patients no longer have to spend time dealing with outside specialists in order to get complete, comprehensive care.
Joseph K. Ahlo, DMD, MS, one of the dental professionals at Haddonfield Dental, is a board-certified periodontist and holds a permit to administer sedation to dental patients who are anxious. He explains, "We wanted to be sure that our dental office was a place where patients could come to get whatever they need to enjoy improved oral health. We can treat gum disease with non-surgical and surgical periodontal therapy, and can also care for patients with damaged and infected teeth with microscopic, non-surgical root canal therapy."
Haddonfield Dental's prosthodontist and general dentist also care for patients with regards to preventive and restorative dental treatments, such as thorough teeth cleanings, dental crowns,
dental implants
, dentures, veneers, bridges, and fillings.
"We do pretty much everything in-house," Dr. Ahlo added. "We are a family practice that understands how important it is for people to conserve their valuable time, which is why we are a one-stop-shop for dental care. We can even help patients come up with a plan that deals with their whole financial picture and treatment path."
All members of the staff at Haddonfield Dental practice excellent communication to complete care plans for patients in their community; specialists on staff talk in real time about the successful implementation of patients' treatment, so there is no sacrifice on quality and predictability.
About Haddonfield Dental
Haddonfield Dental is home to three experienced dental specialists: Julio Espinoza, DDS, MS, Joseph K. Ahlo, DMD, MS, and Shannon Cole-Ahlo, DMD. Dr Espinoza completed his doctoral training at Columbia University- College of Dental Medicine, having received the Dean's Merit Scholarship during his studies. He continued his training at Columbia, completing a Master's Degree in Prosthodontics with research in the area of adhesive resin cements. Dr. Ahlo is a board-certified periodontist, specializing in both surgical and non-surgical periodontal therapy, as well as surgical implant therapy and dental bone grafting procedures. He received his dental doctorate from Tufts University in Boston and his Master's Degree at Columbia University where he completed his surgical training. Dr. Cole-Ahlo is an endodontist specializing in non-surgical root canal therapy, as well as re-treatments. She began her education by completing her Bachelor of Science degree from the Massachusetts Institute of Technology, and received her DMD, as well as her specialty training certificate in endodontics, from Tufts University School of Dental Medicine.
For more information about the treatments available from Haddonfield Dental, visit the website at
haddonfielddental.com
.