Ashford Global IT Makes Generous Donation to the Cat Protection Society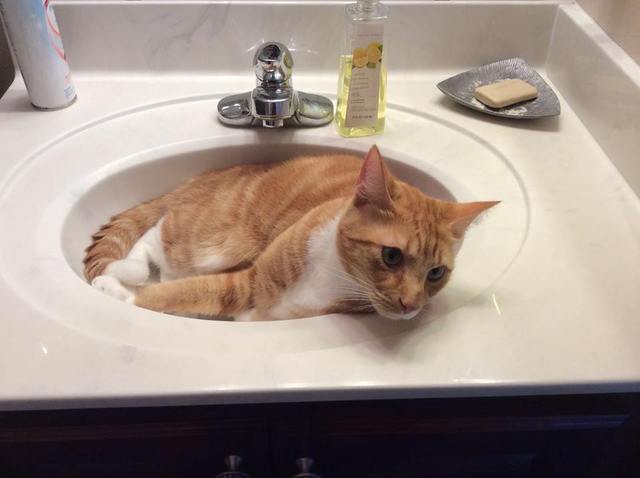 November 18, 2014 - Orlando, Florida-based
Ashford Global IT
(AGIT), one of the world's premier providers of IT training and staff development services, is proud to announce that it has made a sizable donation to the Cat Protection Society of Eustis, Florida. The company challenges other firms in its field to step up the fight against animal homelessness with equally generous donations to their own local animal shelters.
Thanks to the generosity of Ashford Global IT's employees and the company's relentless dedication to animal welfare, the felines who live at the Cat Protection Society's main facility can look forward to more comfortable, healthy days ahead.
This support took several forms. First, Ashford itself made a considerable cash donation directly to the nearby animal shelter. This will help the
Cat Protection Society
reach its fundraising goal for the 2014 fiscal year and may enhance its efforts to place more cats in receptive homes.
Just as significant, Ashford Global IT employees donated laundry detergent, blankets and other important but often-overlooked items that are essential to the smooth functioning of any local animal shelter. These gifts will allow the Cat Protection Society to focus its limited resources and manpower on providing the best possible care for its feline population and continuing its program of community outreach.
Finally, two of Ashford's employees adopted three cats from the shelter. Although neither had meant to adopt, both are reportedly pleased with the decision to do so. The cats themselves appear to be adjusting well to life in their new homes.
"He's loving the pampered life and has yet to stop purring," said Ashford Global IT Director of Training Jon Francum after taking home an orange and white male named Firecracker.
About the Cat Protection Society
The Cat Protection Society is one of central Florida's largest and most popular animal shelters. With several hundred cats under its care at any given time, the facility provides basic animal welfare services and actively recruits members of the community to adopt its temporary residents. The Cat Protection Society also opens its doors to cat lovers throughout the business day and permits free interaction with many of its felines. For operating hours and additional information, call (352) 589-6228.
About Ashford Global IT
Ashford Global IT offers a wide range of courses and training seminars that focus on
technology skills development, IT security and business technology
. In addition to in-demand certifications for ITIL, CompTIA and Project Management Professional (PMP), the company offers a range of "soft skill" classes that hone key skills and enhance worker productivity. For larger companies, Ashford Global IT provides customized consulting services that give technology-driven businesses the tools necessary to succeed in a competitive global economy. For more information about Ashford Global IT's training, development and consulting services, call (888) 838-5498.