Historic Rescue Truck From 9/11 Returns To Nevada To Pay Tribute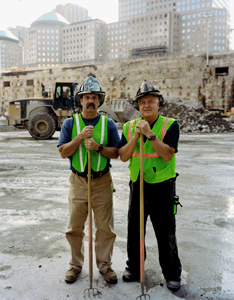 Henderson, NV 11/20/14 –The Remembrance Rescue Project (
www.remembrance.co
) recently announced a special visit to Henderson, NV with former FDNY Rescue 5 from 9/11 to pay tribute to retired FDNY Firefighter, Ralph Geidel, who recently passed away. Ralph's father, Paul is a Project Board Member and retired Lieutenant from FDNY Rescue Co. 1. Lt. Geidel met with Project members earlier in the year during a stop in Arizona during the Coast To Coast Remembrance Tour with former FDNY Rescue 5 from 9/11. Lt. Geidel and his wife, Barbara, recently accompanied the Project to Southern California where Lt. Geidel served as the keynote speaker for multiple 9/11 ceremonies. The Project will join the Geidels as they honor Ralph this Sunday, November 22nd with a Celebration of Life at their home in Henderson, NV.
Ralph Geidel served in the U.S. Marine Corps, stationed aboard the USS Coral Sea during the Iran hostage crisis. Ralph and his brothers, Gary and Michael, followed in their father's footsteps and joined FDNY. Ralph was assigned to Engine Co. 225 in Brooklyn, while Gary and Michael went to Rescue Co. 1 just like their father. The Geidels tragically lost Gary on September 11, 2001. Ralph worked at Ground Zero for 8 1/2 months with his brother and father, Michael and Paul, searching for Gary, who was never found.
ABOUT THE REMEMBRANCE RESCUE PROJECT
The Remembrance Rescue Project is a not-for-profit - 501(c)3 organization created by firefighters to restore, preserve and share Rescue 4 and Rescue 5 from 9/11 as educational tools, historical artifacts and memorials. The Project involving former FDNY Rescue 4 and Rescue 5 is an educational effort focused at society, especially youngsters who were too young to actually understand the events of September 11th and what that day means to members of the fire service and the country as a whole.
Email Remembrance Rescue Project