Altus Advisory Partners to Participate in AASCU Symposium: Scott Lurding will discuss Post-Graduate Success through University/Business Partnerships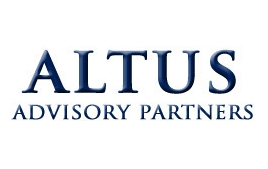 November 20, 2014 - Scott Lurding, founder of Altus Advisory Partners, a consulting firm serving colleges and universities, will take part in the panel discussion, " Strategies for Degree Completion and Student Success" as part of the American Association of State Colleges and Universities (AASCU) Regional Presidential Symposium for the Northeast and Mid-Atlantic Regions. The panel will take place during the Symposium on Friday, November 21 from 9:45 AM to 11:15 AM.
The Presidential Symposium's theme is "Pathways Reimagined: Exploring Innovative Approaches to Degree Completion and Student Success". Many AASCU institutions are taking part in "Project Degree Completion", an initiative to increase the number of completed undergraduate degrees by 3.8 million by 2025. This goal requires new approaches to degree completion and requires institutions to rethink their student success strategies.
Mr. Lurding will focus his presentation on Post-Graduate Success and Business Partnerships. "Colleges and universities are increasingly focused on strategies for degree completion and student success," notes Mr. Lurding. "Aligning with regional employers helps colleges and universities understand the skills and aptitudes their graduates need for post-graduate employment. Making the connection between coursework and future employment improves student retention and graduation rates, and that preparation increases the likelihood that students will be successful in their careers."
The panel will focus on models for increasing student success and degree completion using bold, innovative practices. Mr. Lurding will be joined by Tiffany Mfume, Director of Student Success and Retention at Morgan State University who will discuss Intrusive Advising and Becky Takeda-Tinker, President at Colorado State University-Global who will discuss Alternative Credit.
The Symposium will take place Thursday, November 20, 2014 to Friday, November 21, 2014, at the Loews Madison Hotel, 1177 15th Street, NW, Washington, DC. For more information about AASCU's Regional Presidential Symposium for the Northeast and Mid-Atlantic Regions:
www.aascu.org/meetings/presidentialregional14/NEMA/
About Altus Advisory Partners
Altus Advisory Partners serves as an advisor and consultant to colleges and universities and to the non-profit organizations that serve higher education. The firm's mission is to help institutions solve their most pressing issues and to innovate and thrive in a period of unprecedented change in higher education. The firm has developed expertise in improving student employment outcomes for it clients. As colleges and universities contend with fiscal constraints and an increasing focus on outcomes, it is important that institutions understand what is behind the numbers and what they can do to respond. Altus has a proven track record of helping clients identify their critical issues and develop data-driven solutions for long-term success. Learn more at
www.altusap.com
. Follow Altus on
Facebook
and
Twitter
.
Email Altus Advisory Partners