Australians more likely to recommend ING Direct than other banks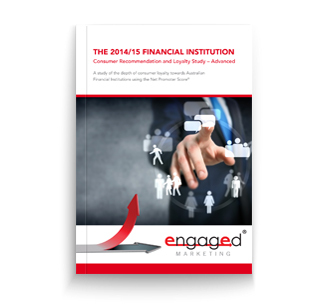 November 21, 2014 - Australians have given ING Direct the tick of approval and are substantially more likely to recommend the branchless bank compared to traditional banks, new research has revealed. The 2014/15 Financial Institution Consumer Loyalty & Recommendation Study, conducted by Engaged Marketing, surveyed 4,815 Australians under the Net Promoter Score framework.
ING Direct was the clear winner with a net promoter score of +38% (reflecting 38% more promoters than detractors), compared to the industry average of -6% (negative 6%). Credit unions also scored well, achieving an amalgamated net promoter score of +23%. These were followed by a number of second tier banks, such as BOQ, Bendigo, Suncorp, Bankwest and St George, which had an average score of +3%
Australia's "Big Four" banks achieved an average score of -16% (negative 16%). Apart from being the most recommended bank, ING Direct also led across a number of key attributes, including overall value, call centre, online services, fees and charges, and being easy to deal with.
Engaged Marketing Managing Director Christopher Roberts said the research suggested that Australians were becoming increasingly comfortable dealing with a bank largely through phone and online channels.
"ING Direct, more than any other financial institution, has been able to articulate a clear point of difference and value proposition. That is, it is tailored to Australians who want a direct, branch-less experience and lower fees," he said. "This has been reinforced by the organisation's customer-obsessed culture, proving that banking over the phone and internet can still be a personalised, efficient and rewarding experience.
"That is why, since starting in 1999, they've been able to enjoy continued and significant growth from a zero base. Its simple approach and customer offering is part of the reason ING Direct now has more than 1.5 million customers with $30 billion in deposits and $38 billion in mortgages.
"Credit unions and second-tier banks are also creating better value propositions for their respective target markets, which is why we're seeing these groups also perform well."
Some of the largest Australian banking brands were assessed in the survey, including: ANZ, Bankwest, BOQ, Bendigo Bank, Commonwealth Bank, ING Direct, National Australia Bank, St George, Suncorp, Westpac and an amalgamation of credit unions.
The full version of The 2014/15 Financial Institution Consumer Loyalty & Recommendation Study contains a variety of NPS, loyalty and customer experience analyses, and is available for purchase on the Engaged Marketing website (
engagedmarketing.com.au
).
Engaged Marketing is a strategic consultancy that focusses on helping businesses grow by developing fresh customer, marketing and organisational strategies. Engaged Marketing is an approved Net Promoter Score ® Loyalty Partner. Christopher Roberts is an Industry Fellow at the University of Queensland, Australia.
Net Promoter, NPS and Net Promoter Score are trademarks of Satmetrix Systems Inc., Bain & Company and Fred Reichheld.