Velnet Offers Tips Selecting a Hosting Service without a Budget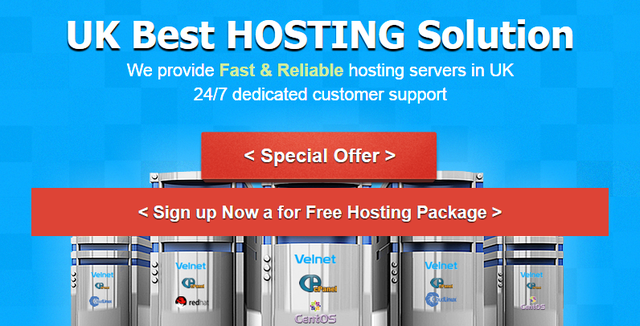 November 26, 2014 - Velnet hosting company offers some very good hosting packages without a budget? There are great options available for free hosting packages but it can be confusing understanding which is best for you and your needs. With great options such as Velnet you can find what you need with simple tips to help guide you. Such options are great for startup companies, but if you have a hosting service already and you are considering a change, there is a new option on the horizon that may fit your needs. Before we get into this great option now available, there are a few things to consider in helping you select a compatible hosting service.
Choosing a Web Hosting Service with Great Value
- A great web hosting service
www.velnet.com
can help you get your business where you want it to be. Because there are so many options available you need to do your homework. With so many features to consider such as bandwidth, e-commerce tools, web space and more, how do you know where to begin and who to consider? These things can be important to the growth of your business and the purpose behind web hosting needs.
You want something you can start with that allows you to upgrade as your needs grow. It should be affordable and have features your business will benefit from. Here are a few things to keep in mind that will help you narrow down your options.
Have a budget for hosting services based on services you are willing to pay for your business will need.
Compare service plans. This should include what you will pay on a monthly or annual basis. You should also compare rates for upgrades you may anticipate with the provider.
Review features you want your hosting service to have. These include file storage, email accounts, bandwidth, domain hosting, e-commerce, search engine optimization, and so on.
Now that you have a basic idea of what to think about when selecting a hosting provider for your needs, you can explore options with ease. There are great domain name registration and web hosting solutions for UK consumers. Velnet.com is a hosting service that offers great options for businesses including startups with the value you want.
Why Consider Velnet as Your Hosting Solution?
This great hosting solution
offers free hosting packages
when you register your domain name for 2 years. You can also qualify for a free hosting package when you transfer a domain name. While you can start with a free package you have the option to upgrade to paid package at any time. The free package includes unlimited email accounts, a domain and up to 3GB of monthly bandwidth, along with other features.
You can enjoy using a control panel that is easy to use along with live chat support. The package also includes mail support and integration elements making it easy for you to route mail to other systems with IMAP/POP/SMTP support. This can be a great option to start with when you have no budget.
Why It Is Important to Select the Right Hosting Service
- The right service will help you achieve results with your website. Whatever goals you have for your business your webhost provider will play a major role. You want a provider that will help you obtain flexibility with good value and quality services. While good value is important, you need a solution that is easy to use and will encourage you to be creative with your content. Even if you are a beginner or you are new to webhosting, you deserve the right service provider to help you meet your website goals.
Setting out on your business venture will have its challenges and bumps in the road. You should be able to have a webhosting service that will help you communicate to others in an efficient manner. Aside from some technical jargon, try not to get intimidated with different options out there. Webhosting is necessary if you expect to have a website on the internet. You need a compatible provider that will help you obtain a positive experience when operating your website, without going broke. With hosting solutions such as Velnet providing great options you are sure to find what your business needs.
Contact Information
temi odurinde
Velnet
Contact Us