Truly South African at Grand Hyatt Muscat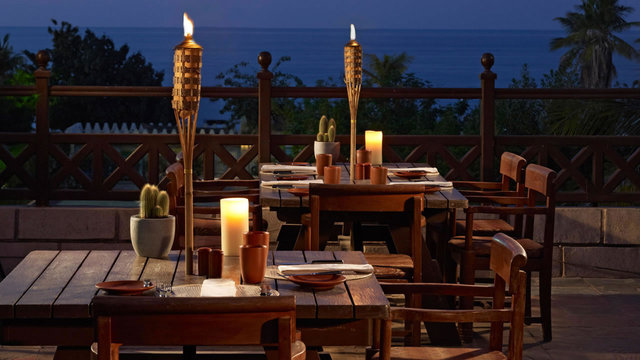 MUSCAT (December 1, 2014) – Known for its 'rainbow cuisine' in the culinary world, a five-day South African food promotion will be featured at Grand Hyatt Muscat's al fresco restaurant,
Safari Rooftop Grill House
with guest chef Matt from eclectic contemporary restaurant Coobs in Parkhurst, Johannesburg.
Chef Matt joins the team at
Grand Hyatt
from 30 November to 4 December and will be adding his personal touch of rich South African flavours to some of
Safari Rooftop Grill
's popular dishes.
This joint promotion in partnership with the South African Embassy in Oman will give guests a unique opportunity to experience South African cuisine at its best.
Garry Friend, General Manager of
Grand Hyatt Muscat
said "we are delighted to host this exciting food promotion showcasing some of South Africa's richest flavours to the residents of Oman. I've personally lived in Johannesburg for nearly two years and have discovered first hand some of Joburg's most exciting flavours. Oman and South African have very similar culinary characteristics especially with some of the ingredients used in both countries. We are certain our guests will be thrilled to uncover and relish in sumptuous items on the menu during this five-day promotion."
In addition to Chef Matt, flair bartender Denzel Heath will promise guests a dazzling show at Safari Rooftop Grill House on the first night and then joining the team at JBB from 1 to 4 December.
Find out more on our website
http://muscat.grand.hyatt.com/
and check the hotel's social media pages for regular updates -
facebook.com/GrandHyattMuscat
,
Twitter.com/GrandHyattMCT
and
www.gplus.to/grandhyattmuscat
. Follow
@grandhyattmuscat on Instagram
.