Huntington Dentist Nominated for Best of Long Island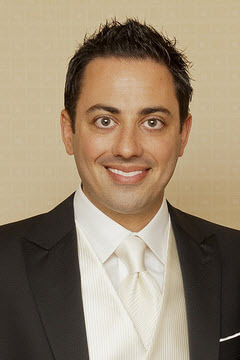 December 3, 2014 - Huntington, NY
- Kay Family Dentistry is proud to announce that Dr. Jared Kay has been selected as one of the finalists for Best Dentist of Long Island. All dentists eligible for the award were completely patient-nominated.
"I am honored to be nominated for this award," Jared said. "What I'm most happy about is the fact that our patients were the ones who thought I deserved it."
As a family dentistry practice, Doctors Randy and Jared Kay dedicate themselves to the long-term oral health care for patients of all ages. They have built a trusting relationship with children, teens and adults. The Huntington community has acknowledged Dr. Jared Kay's exceptional care through this nomination.
The Best of Long Island awards
are sponsored by Bethpage Federal Credit Union and encompass several areas, including shopping, restaurants, and education. All of the winners will be announced in January of 2015.
"We're very excited for Jared," said Dr. Randy Kay. Randy is Jared's father and works alongside him at their dental practice. "He cares a lot for his patients and it's great to see him receive the recognition he deserves."
About Kay Family Dentistry and Dr. Jared Kay
Kay Family Dentistry has served the Huntington community for over 30 years. Their dedicated staff is committed to providing exceptional dental care with a special focus put on alleviating the fears of both children and adults. Dr. Jared Kay grew up in Commack, NY, and went to the University of Pittsburgh where he graduated from their School of Dental Medicine in 2008. After a yearlong residency at the VA Hospital in Miami, Jared joined his father Randy at Kay Family Dentistry.
For more information about Kay Family Dentistry,
please visit kayfamilydentistry.com
Email Kay Family Dentistry