Gain a Better Understanding of the Home Buying Process with Help from Marquee Mortgage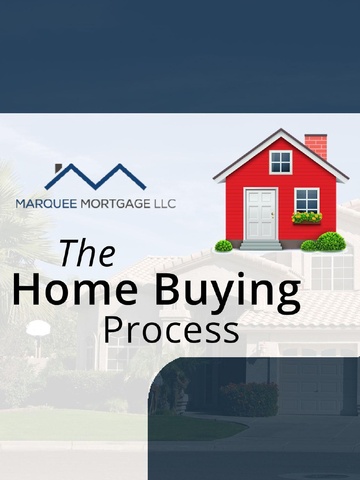 December 3, 2014 - Doing your research is the best actions you can take if you find yourself in the market for a new home. Let the Arizona mortgage lenders at Marquee Mortgage lend a helping hand with their latest White Paper, "The Home Buying Process."
The home buying process is likely to be one of the most exciting and stressful points in your lifetime. However, with proper preparation and knowledge, homebuyers can help to ease some of the stresses that come with looking for and buying a new home. Finding the right mortgage lender along the way can help guide you through the home buying process.
If you are considering the purchase of a new home, the first action you should take is determining how much you can afford. Create a budget based off your monthly income, expenses and your current credit score. This budget can help you gain a better understanding your price range for a down payment and the interest rates on your new home purchase.
Once you have a budget in place, finding the right mortgage lender can help you uncover the different mortgage plans that will work best for you. When you're looking for the right mortgage professional, keep an eye out for signs of their customer service ability and level of experience. Choosing the right mortgage lender can make a big difference in helping you afford the home of your dreams.
No matter what type of mortgage you are looking for, make sure you get pre-qualified for your loan. Being pre-qualified by a lender shows that you are serious about buying a new home, and the process takes only a few minutes to complete.
After pairing up with a reputable real estate agent in your area, start touring homes within your price range. An agent can help you find a variety of homes that meet your needs and fall within your price range. Whenever you are looking at any home, keep an eye out for anything that may cause a potential problem down the road. Before you finalize any sale, make sure you have your new home inspected for any problems that should be fixed before the purchase is complete.
Don't let the process of buying a new home intimidate you, make sure you understand the home buying process by viewing the white paper at
http://marqueemortgagellc.com/home-buying-process-white-paper/
.
No matter if you're a first-time homebuyer in Arizona or simply looking to upgrade your current living situation, make sure you have an experienced mortgage professional on your side by enlisting the services of Marquee Mortgage. At Marquee Mortgage, our lenders work with honesty, integrity and a commitment to quality, helping you find the best loan possible to finance your new home. Discover what Marquee Mortgage can do for you by visiting
http://marqueemortgagellc.com/
to schedule your free consultation.
Email Marquee Mortgage, LLC