Children's Book Series Cubbie Blue & His Colorful Friends Released In Hardcover in Time For Holiday Gifting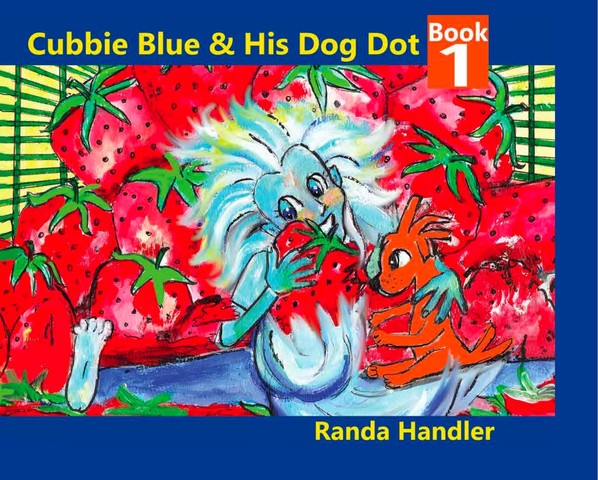 December 4, 2014 - In time for holiday-gifting and due to popular demand, Randa Handler's 'Cubbie Blue' children's book series that teaches tolerance and a love of diversity is now available in print! Ravencrest Publishing has just released in hardcover Cubbie Blue-Book One and in paperback Cubbie Blue-Book Two.
Find out why these books were so anticipated. Read the rave reviews! See why educators had been requesting print versions for 'lesson plans'. This series is now available wherever books are sold including:
Amazon
and
Barnes and Noble
Handler instills a love of diversity in this adorable fantastical tale which is getting rave reviews from parents, kids and teachers alike. In this story, three multiracial seven-year-old boys with different backgrounds befriend an intelligent visitor from an enchanted part of Antarctica, tiny Cubbie Blue and his minuscule dog Dot, who have accidentally landed in their hometown. Though Cubbie is only three inches tall and appears vulnerable, he has supernatural powers. He can read minds, become invisible and has the unique ability to only see things in a positive light.
Throughout the series, this new friendship leads to important discoveries for both the boys and Cubbie. Together they fly over cities in a magical bubble and explore realms near and far. Cubbie and Dot learn the true meaning of friendship and how to solve problems while feeling protected in their scary new world. The bond between these friends proves that sometimes unlikely allies are found in beings who seem to have the greatest differences.
"I'm always looking for books that encourage children in my classroom to expand their imaginative boundaries and open up new ways of thinking and feeling. Great visual and mental stimulation with a loving tailwind in the content and illustrations!' Jessica Warne, California Teacher.
"Author Randa Handler has written a magical and quirky story that will not only entertain children, but will teach them about diversity, problem solving, multicultural differences, and social justice issues." Patricia Tilton, childrensbooksheal.com. Ohio
"With #Ferguson and world unrest, Randa Handler's kids books are timely! Care about human rights?"
"Gifting kids this season? Find out why parents and teachers approve of Randa Handler's early readers!"
"Cubbie & His Dog Dot, & Boy Who Spoke To God, a must if gifting kids! Books that teach diversity!" Tweeted Rights Advocate & Bestselling Author, @CalvinHelin
'Cubbie Blue & His Dog Dot'; book 1'; 978-1-932 824-24-7 (hardcover), (978- 1-932824 -23- 0; (ebook), centers around the whimsical adventures of three multi-racial 7-year old boys who befriend a tiny adorable creature and his tinier dog Dot. and, 'What's Up With Mike?' (Cubbie Blue book 2); 978-1-932824-25-4 (ebook ), 978-1-932824-27-8 (paperback) where Cubbie & all his friends learn braille and how to welcome a blind child into their circle.
Randa Handler is an international journalist, publicist and publisher. In 2003, her publishing efforts launched an educational series of children's books that are still being used as 'lesson plans' by elementary school teachers. In addition to the two installments in the Cubbie Blue series, she has published three other books that relay real life concepts to instill in kids an appreciation of differences.
The 'Thanksgiving Dinner Platter', which explains, when and why, Thanksgiving became a national holiday (ebook and paperback), MOM's CHOICE AWARD winner, 'If I Were King,' (hardcover and ebook) A fun animal tale about a feisty zebra who doesn't want to hang with other zebras. And finally, 'The Boy Who Spoke To God', (hardcover & ebook), A young boy, in this non-religious folk tale, helps feuding tribes find peace during their diverse celebrations of the holidays!
See all of Randa Handlers Childrens Books on
Amazon
and
Barnes and Noble
.
Email Ravencrest Publishing