HVAC Brain Inc. Adds Full Range of Replacement Parts for Williams Furnaces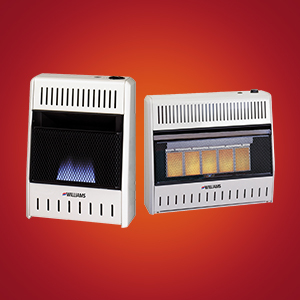 HVAC Brain, Inc. (
www.hvacbrain.com
), retailer of HVAC/R equipment and replacement parts, has expanded their selection of Williams furnaces and heaters, adding a full range of
Williams furnace parts
. HVAC Brain makes it easy for HVAC professionals to shop for all Williams equipment and replacement parts online.
With nearly a century in the business, Williams is known for manufacturing cost-effective heating equipment for commercial and residential applications. Williams has a reputation for manufacturing a wide range of safe and efficient heating solutions designed to fit a number of applications. The Williams furnace and heater line includes electric, natural gas, and propane models with ranging capacity.
HVAC Brain carries the entire line of Williams furnaces and heaters, Williams furnace parts, and other components. Their selection of Williams products includes:
Top-Vent Furnaces
Vent-Free Furnaces
Direct-Vent Furnaces
Forsaire Furnaces
Floor Furnaces
Hearth Heaters
Total Space Dehumidifiers
Wireless Thermostats and Remote Controls
Replacement Parts
To browse the complete line of Williams furnaces and heating products, visit
http://www.hvacbrain.com/Williams-Furnace-and-Heater-s/3144.htm
.
Why shop at HVACbrain.com:
HVAC Brain, Inc. is a fast growing retailer of HVAC/R equipment and replacement parts. At HVACbrain.com, HVAC professionals and maintenance managers can find wide variety of 'hand-picked' high quality HVAC products such as valves and actuators, meters and instruments, compressors, humidifiers and more. With HVAC Brain's tight vendor relationships, customers can choose and order products without worrying about the quality of products HVAC Brain offers.
Contact Info: HVAC Brain, Inc. 9545 Midwest Avenue, Unit A - Cleveland, Ohio 44125, 216-663-4822.