Menomonee Falls Dental Practice Welcomes Two New Children's Dentists to their Staff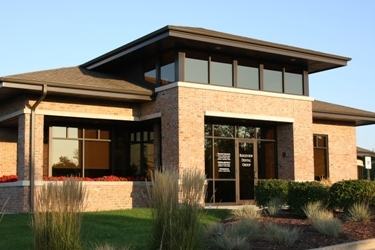 January 6, 2015 - Menomonee Falls, WI - Ridgeview Dental Group is happy to announce that they have added two members to their dental team. Both Dr. Julia B. Stacey and Dr. Julie A. Feit will be
focusing on pediatric dentistry
.
"Just as two of our valued staff have gone onto retire; we have made two additions to the practice so as not to miss a beat," said practice owner, Dr. Jeffrey Rhody. "We are so pleased to be welcoming these doctors who have such a heart for pediatric dentistry."
Dr. Julia Stacey recently finished her residency in Pediatric Dentistry. In addition to her degree in dental medicine, Dr. Stacey comes to the Ridgeview Dental Group team with the most current and innovative pediatric dentistry solutions.
Dr. Julie Feit is a general dentist who also has a degree in psychology. Dr. Feit has a special interest in
treating younger patients
and has been treating children and adolescents exclusively for several years.
"Having three children of my own, I have a lot of experience with getting on a child's level," Dr. Stacey said. "I am so honored to be on this platform where I get to help children in the community establish good dental habits as well as helping take care of their dental needs."
Added Dr. Rhody: "We're really excited to have Drs. Stacey and Feit onboard. We feel that we've rounded out our staff quite well so we can continue to offer complete dentistry for the whole family."
About Ridgeview Dental Group
Ridgeview Dental Group is dedicated to providing
quality comprehensive dental
care for both children and adults in the Richfield, Germantown, Sussex, Hartford, Mequon and Menomonee Falls areas. The skilled team of doctors is comprised of general and pediatric dentists as well as an orthodontist.
For more information about Ridgeview Dental Group, please visit
www.ridgeviewdentalgroup.com
.
Email Ridgeview Dental Group