Hispano Americano Hospital offers a solution to sagging skin after massive weight loss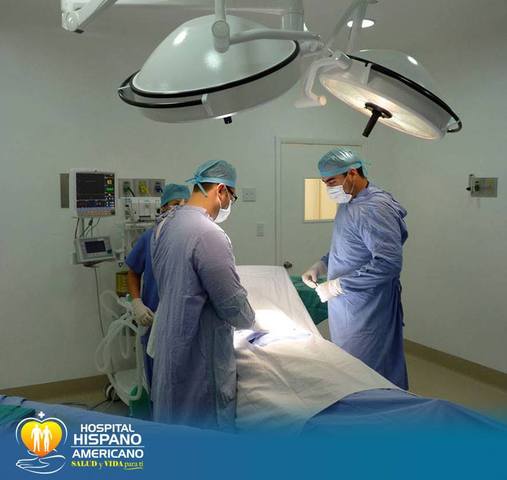 December 12, 2014 - There are many severely overweight people who have tried several weight loss programs with little or no success. One of the solutions for this is bariatric surgery.
Bariatric surgery
, a broad term that covers several types of gastric procedures such as the gastric band, sleeve gastrectomy, and gastric bypass, works by reducing the size of the stomach to limit food and caloric intake, thus reducing weight very quickly. However, this massive weight loss may cause other problems. Most of the patients are often left with loose, sagging skin that after surgery no longer has the elasticity to accommodate a slimmer shape. This is one of the most common problems after surgery.
Sometimes neither exercise nor diet will help tighten loose skin after massive weight loss, however
plastic surgery
can.
If you meet these criteria, you may be a candidate for plastic surgery in Mexicali:
Bariatric Surgery was performed at least a 6 months ago. This will depend on where in your body (belly, arms, face) you need surgery.
You achieved your goal weight loss.
Your weight has been stable for the last 90 days.
You had a recent evaluation by health care professionals.
Dr. Francisco Amaya
, head of the Plastic Surgery program at
Hispano Americano Hospital
, strongly advices patients to quit smoking at least one month before surgery. Aside from the well known tobacco related issues, smoking causes problems for healing after having
Plastic Surgery in Mexicali
. A non-smoker will take about a week or a week and a half to heal after a surgical procedure. Smoking causes healing to take longer and to be weaker that it would in normal patients.
Dr. Amaya is a board certified plastic surgeon with extensive experience in the field treating hundreds of patients with sagging skin after massive weight loss due to bariatric surgery. He is also known as one of the most innovative physicians in the region.
Plastic surgery
should be performed by certified surgeons in a secure hospital with facilities that meet high standards of care. At
Hispano Americano Hospital
in Mexicali, Mexico, we have the latest technology and a professional staff is ready to assist you.
Email Hispano Americano Hospital