Concordia Explains Hospice Care in Latest White Paper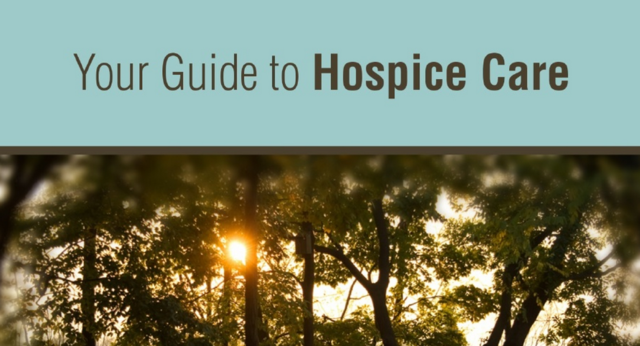 December 13, 2014 - Making the decision to enlist the aid of hospice care services is never an easy choice. Concordia hopes to help families during this trying time with their latest white paper, "Your Guide to Hospice Care."
While it may be an uncomfortable subject to discuss, hospice care can provide both the patient and their loved ones with the support needed during this challenging time. From evaluating and aiding with pain and comfort levels to educating both the patient and the patient's family, a hospice team helps empower and assist in any way necessary.
Hospice care encompasses a wide range of services that can help patients and their loved ones remain as comfortable as possible, attending to both physical and emotional needs. On both good days and bad, a hospice RN will work directly with the patient to plan and coordinate any care he/she may need. In all situations, families have access to 24/7 emergency care to help those involved rest easy knowing that their loved one's needs are being taken care of in the best way possible.
After a primary care physician recommends a patient for hospice care, the patient and their family can choose whichever hospice provider that is the best fit to their situation. Before choosing a hospice provider, be sure to seek out referrals from a variety of sources to find the best fit and receive the best care possible.
Hospice care allows patients to spend their final days as comfortable as possible. Additionally, a hospice nurse can provide families with guidance and solutions to any problems they may encounter during this time. Many hospice teams will include a volunteer who can help with some of the most common daily tasks, allowing families to spend as much time as possible with their loved one.
No matter what hospice provider is chosen, hospice care can provide extra peace of mind and comfort during this difficult time. Make sure your loved one has the support they need during their final days and gain a better understanding of hospice services by downloading the white paper at
http://www.concordialm.org/blog/your-guide-to-hospice-care-white-paper
.
Good Samaritan Hospice, a mission of Concordia, offers in-home hospice care that allows your loved one to remain in the comfort of friends and loved ones in their own home during this trying time. To learn more about how our hospice care can provide additional support to you and your loved ones, please visit
www.good-samaritanhospice.org
today.
Email Concordia Lutheran Ministries