Allegheny Attorneys At Law Seeks to Guide Landlords through Legal Proceedings with New Slideshow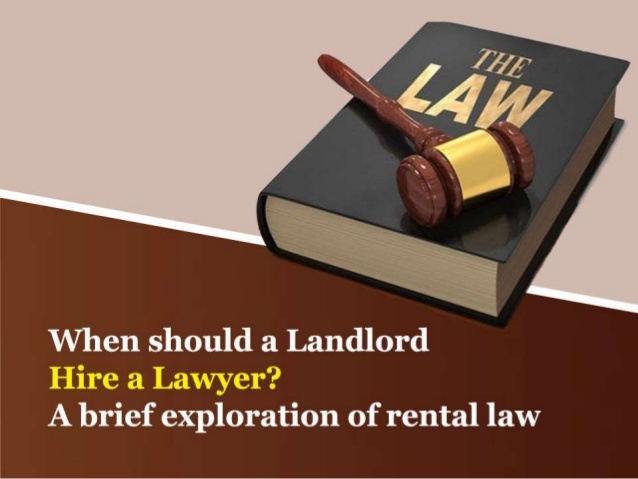 December 20, 2014 - Owning and renting out your properties is similar to any other type of business. Like any business owner, protecting yourself from certain legal liabilities is extremely important. Hiring a lawyer can help you protect yourself and your property. Make sure you know where to turn and how to seek out the best legal advice with the help from the newest slideshow from Allegheny Attorneys, "When a Landlord Should Hire a Lawyer."
Knowing what problems to handle on your own and when to hire an attorney can help landlords save time and money. This slideshow from Allegheny Attorneys can help you gain a better understanding of when it is in your best interest to seek professional advice.
If a tenant is threatening to sue for property damage that occurs as a result of your negligence, it would be in your best interest to further analyze the claim. Regardless of the severity of the claim, handling the matter on your own is not recommended. With a legal consultation from an experienced landlord-tenant attorney, you will be well prepared to defend the claim. You may also consider passing the matter along to your insurance company to help you with any legal proceedings.
In terms of an audit from either the IRS or the State, you should hire a lawyer if there is any amount of money at stake. Additionally, if you had accidentally made errors when filing your taxes for the year, a lawyer can help you avoid or mitigate any damages.
Whenever you are looking to change something about your rental business, whether it is the structure of the business or the buying/selling of property, consulting with a lawyer is in your best interest. An experienced attorney can help you with the process of filling out the necessary paperwork, as well as help you avoid any mistakes that could have a long-term impact on your business.
For situations in which you feel either your property or your intellectual property rights are being threatened, a lawyer can help you protect your investments. An attorney will help you avoid further damage while collecting on any existing damages that may have already occurred.
Knowing how to successfully navigate through the legalities associated with your rental properties are crucial for any landlord. Make sure you know when to consult an experienced landlord-tenant attorney by checking out the slideshow from Allegheny Attorneys at
http://www.alleghenyattorneys.com/blog/landlord-hire-lawyer-slideshow
.
The lawyers of Allegheny Attorneys At Law make it their mission to ensure that your rights are protected. To learn more about landlord-tenant law, or any of the legal services they offer, please visit
www.alleghenyattorneys.com
today.
Email Allegheny Attorneys At Law, P.C.