ANY LAB TEST NOW® Congratulates Medical Assistant of the Year, Evan Rion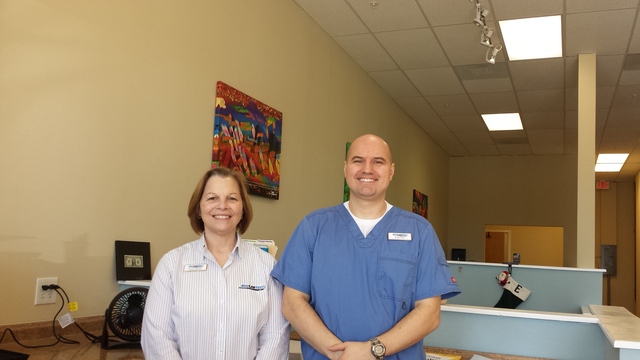 December 23, 2014 - ANY LAB TEST NOW® is pleased to announce that Evan Rion is the recipient of the 2014 Medical Assistant of the Year award. Alongside the national recognition, Evan will be presented with a cash reward. Evan first began working at the ANY LAB TEST NOW's
Durham
, NC location in July, 2011. His diligent work ethic and genuine care for others quickly enabled him to become a vital member of the Durham team. In August of 2014, Rion played an integral part in assisting Durham franchise owner, Glory Gallucci, to open her second location in Raleigh, NC. Upon opening, Evan was promoted to manager of the Raleigh location and has been instrumental in the store's overall success.
When asked why she had recommended Evan for Medical Assistant of the Year, Gallucci stated, "One of the greatest qualities about Evan is that he always works tirelessly as if the business were his own. Not only can he handle an inordinate amount of work, but the quality of his work is outstanding and I can always trust him to get it done. The genuine care he shows our customers makes every interaction he has with them a chance to promote our brand and provide reason for them to return or recommend others."
Rion mentioned that one of the reasons he enjoys working for ANY LAB TEST NOW is because of the business model the company follows: to empower people to buy their own lab tests and manage their health care. He also stated that by serving as a Medical Assistant, he has the privilege to make a difference in the lives of his customers; seeing it as his way of giving back.
About ANY LAB TEST NOW®
Founded in 1992, ANY LAB TEST NOW is a franchise direct access lab testing company that provides thousands of standard lab tests to consumers and businesses in a professional, convenient and cost-effective, transparent manner. With over 150 facilities around the U.S., ANY LAB TEST NOW offers a variety of affordable and confidential lab tests to consumers and businesses including general health and wellness panels, pregnancy, HIV/STD, drug, paternity and many more tests. To learn more about ANY LAB TEST NOW, visit our
website
or like us on
Facebook
.