New Infographic from Rates.ca Looks at This Year's Hottest Holiday Shopping Trends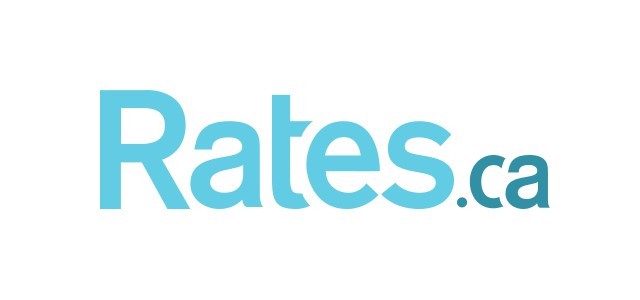 TORONTO, ON December 23, 2014 – Canadians are tightening their purse string this holiday season. According to Deloitte's 2014 Holiday Retail Outlook Survey, 34.3 percent plan to spend less compared to 2013, while 57.3 percent plan to spend the same; only 8.4% plan to spend more.
"The stats show that Canadians plan on being more frugal this holiday season. However, what we plan to spend does not always align with what we end up spending. It will be interesting to look at retail sales data for the holiday season once it becomes available," said Daniel Shain, Director of Product, Credit & Insurance at VerticalScope Inc., owner of Rates.ca, a leading online rate comparison site.
Despite the growth in online and mobile spending, most Canadians still prefer traditional brick-and-mortar retailers over click-and-mortar retailers. 70 percent of Canadians plan to shop in store, while 30 per cent plan to shop online, as per Deloitte's survey. With the recent high-profile retailer data breaches, cyber security remains top of mind for many shoppers.
The top three attributes customers look for in an in-store experience include, competitive prices (75.8 percent), no pressure from sales staff (53.3 percent) and quick check-out (44.7 percent).
The 2014 BMO Holiday Outlook Survey reaffirms that Canadians are looking to take a more frugal approach to shopping this holiday season. As per the survey, the average Canadian plans to spend $1,517, down from $1,810 in 2013, marking the lowest holiday spend in three years.
While Canadians still plan to spend the same on holiday travel, with the average Canadian planning to spend almost $700, Canadians are planning to spend less on gift-giving and entertainment, with planned spending down 19 percent and 25 percent for both compared to last year. Canadians blame cost-cutting as their number one reason for reigning in their spending this year.
To learn more, please visit
http://Rates.ca/blog
to download the
infographic
(
http://rates.ca/blog/holiday-spending-habits-infographic
).
About Rates.ca
Rates.ca is owned and operated by online media leader VerticalScope Inc., the owner and operator of more than 1,100 online communities and websites. Rates.ca provides a free rate comparison platform, financial tools and information portal tailor-made to save consumers time and money in finding the best rates available for
car insurance
,
mortgages
and
credit cards
in Canada. For more information please visit
http://Rates.ca
About VerticalScope
Established in 1999, VerticalScope Inc. owns and operates more than 1,100 consumer shopping portals and enthusiast forum Web sites serving the automotive, powersports, outdoor, sports, technology, and pet vertical markets with top brands such as AutoGuide.com, Motorcycle.com and PetGuide.com. VerticalScope's online properties reach an average of 70 million highly qualified buyers and purchase decision makers each month. To learn more please visit
www.VerticalScope.com
Attachments