Allied 360's Imaging Economics Magazine Announces New Corporate Brand Identity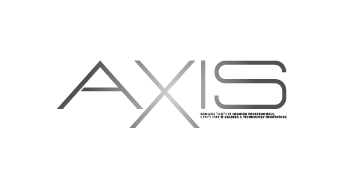 January 1, 2015 - Allied 360 is pleased to announce the evolution of its Imaging Economics magazine to AXIS. This new offering has an expanded audience and is dedicated to helping radiologists, radiology administrators, and healthcare IT leaders demonstrate value and meet the increasingly complex challenges of providing quality imaging in an era of new practice and payment models.
AXIS will be an exclusively digital brand, offering a new responsive-design website with daily content, tablet digital editions, and a series of enewsletters to keep the readers informed about medical imaging and healthcare IT developments. The redesigned website will be launched today with the first of the tablet digital editions set to release in early February 2015.
AXIS will keep the diagnostic imaging community informed regarding new and evolving technologies, the regulatory environment, and practical business advice that increases efficiencies and profit. AXIS will deliver the business insights, product news, health policy and trend analysis the diagnostic imaging community needs to make strategic decisions and stay competitive.
For more information, visit
www.axisimagingnews.com
or contact Marianne Matthews at
mmatthews@allied360.com
.
About Allied 360
Allied 360 is the leader in healthcare solutions. We help our clients communicate clearly and effectively with customers by delivering a vast array of highly specialized publications that span the healthcare spectrum. Over the last 24 years, the largest brands in healthcare have trusted Allied 360 to deliver results. As the world's largest healthcare marketplace, we continue to be an innovator in the healthcare arena through our 11 brands. Our healthcare solutions help our clients communicate clearly and effectively with customers – whether it's a podcast, custom video channel, or lead generation tool; our solutions push boundaries and can help empower your brand to be the ultimate vehicle to market your products. We strive to be the leader in highly targeted, cutting edge content. To learn more about Allied 360, please visit our website
www.allied360.com
.