AMIClubwear Launches 2015 Swimwear Collection with a Splash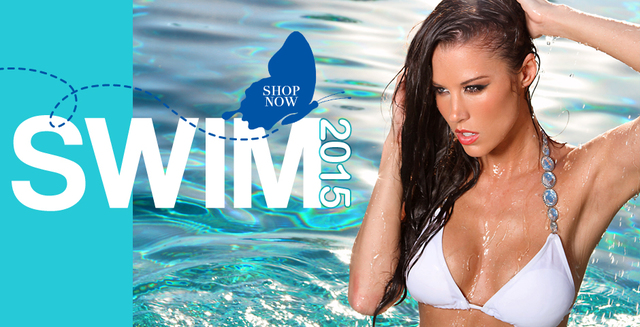 January 3, 2015 - AMIClubwear is gearing up for a sizzling and sexy summer with the launch of their 2015 Swimsuit Collection. Founder and CEO, Yang Yang, designed this collection with her loyal customers and shopaholics in mind. Her desire and vision is to make the current trends in swimwear available to women at affordable prices. With a bounty of colors, sizes, and styles of swimsuits to choose from, AMIClubwear is sure to be your go-to retailer for making a splash this summer.
"I hope that women of all shapes and sizes can find something in our collection that they look and feel confident in," states Yang Yang. "The
AMIClubwear Swim Collection
was designed for our lovely ladies to feel beautiful inside and out. Coverage and support are also key factors that I considered when creating this collection. Every woman should feel comfortable in our swimsuits, whether relaxing on the beach or taking a dip in the pool."
The 2015 swim collection highlights bold colors, lace detail, and high-waisted two-pieces. Attention to detail and a little added flair to their swimsuits, elevates the collection to a new level. Whatever the occasion, shoppers are bound to find the perfect swimsuit, or two, from AMIClubwear! Yang Yang adds, "I hope girls view my collection and become inspired to take fashion risks with a mix-and-match approach. They'll be able to highlight their unique personality and style with the abundance of separates in the collection." Check out the entire 2015 swim collection at
AMIClubwear
a "Positive Place For Girls"
AMIClubwear is a Inc 500 E-commerce website specializes in Women's clothing, shoes and swimwear. With over 7000 different shoes in stock at all times, 3000 of them sexy
high heels
it is easy to see why AMI is a leader in the Women's footwear industry. AMI is more then just a website it is a brand with over 500 shoes,1000 dress and 2000 swimsuits all designed by Yang Yang exclusively for her customers.