Learn How to Use Social Media to Attract New Customers with Help from Clear Sky SEO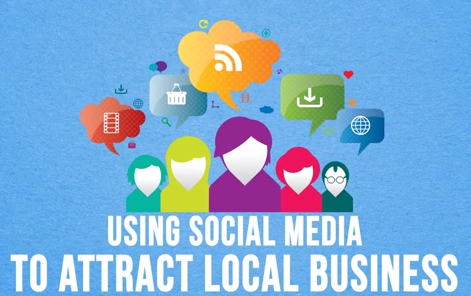 January 6, 2015 - As the internet and social media become more integrated into our everyday life, more and more people are turning to their social networks to locate the goods and services they need on a daily basis. Learn how you can use this to your advantage by checking out the latest video from the team at Clear Sky SEO, "Using Social Media to Attract Local Business."
With many people having constant access to their social profiles with smartphones, laptops and tablets, it's no surprise that more and more people are turning to social media to find new businesses. In order to succeed in today's modern world, a business must use social media effectively to help attract new, local customers.
Three of the most common social networks that customers use to locate various products and services are Google+, Facebook and Yelp. Setting up a business profile on each of these social networking sites allows your customers to find, interact, review and even recommend your brand to their friends.
A Google+ account works closely alongside Google's search engine and other Google apps, making your business more visible across the web and increasing your company's chance of attracting new customers through the Internet. Be sure to keep your contact information and address up-to-date, as Google's search engine will use this information to help customer's get in contact with your business.
If your company only sets up one social profile, you would be wise in choosing the biggest social media site of them all, Facebook. Boasting over 1.2 billion users, Facebook is one of the best ways a business can advertise and promote their services on the web. Many of Facebook's users use the search feature to find new businesses, and Facebook collects this data to help you specifically target your chosen audience. In addition, Facebook pulls local results based on a user's location, putting your business profile front and center for your local audience.
Yelp is a social network that allows its users to connect with and review local businesses. Many people like to review the Yelp profile and reviews of a business before visiting your business or making a purchase. Improve your exposure on Yelp by encouraging your customers to review your brand and responding to any negative feedback can help you attract new customers. Once your business is listed on Yelp, you can easily respond to customer feedback and keep your profile updated with your latest service offerings, address and contact information.
Making sure you have a positive presence on social media will help leave a good first impression on newcomers to your business. Learn more about how you can use social media to attract local business by watching Clear Sky SEO's video at
http://www.clearskyseo.com/using-social-media-attract-local-business-video/.
Whether you need help managing your social profiles or are just beginning to build your brand's social media presence, turn to the team at Clear Sky SEO. Our social media management services for small businesses can help establish your brand's presence on social media and promote your product to your target audience, attracting new business and fostering existing customer relations. Learn more about what the social media team at Clear Sky SEO can do for you by visiting
www.clearskyseo.com/social-media
.