Plano Dentist Offers Advanced Solutions for Cosmetic and Restorative Dental Care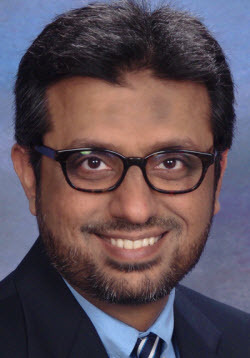 January 13, 2015 - Plano, TX
– Softtouch Dental provides their patients with comfortable, effective solutions for aesthetic and functional oral health problems via Invisalign® and All-on-4 permanent dentures.
Cosmetic and implant dentist, Salman A. Lakhani, DDS offers his Plano, TX community the benefit of advanced dental care for improved comfort and aesthetic. For patients who have crowded teeth, gapped teeth, or even mild bite alignment issues, Softtouch Dental supports their health with clear braces. Dr. Lakhani can even help patients get a real solution to total tooth loss with implant-supported dentures.
"As a
cosmetic dentist
, I'm concerned with helping my patients look their best. But as a dental professional, I'm also focused on making sure that my patients are healthy and happy. With dental treatments like Invisalign® and All-on-4, I can give patients beautiful smiles while restoring their oral function," Dr. Lakhani explains.
Both
dental implants
and clear braces have provided significant benefits to patients who are looking for the best ways to care for their smiles. Clear braces allow patients to avoid the discomfort and look of metal braces, while dental implants help denture wearers do away with removable appliances and get permanent replacement teeth that look and act just as natural teeth would.
Dr. Lakhani adds, "People with orthodontic problems and people with missing teeth often had to struggle with making difficult dental choices – did they want to get metal braces and deal with removable dentures or fixed bridges? These more traditional dental treatments are still viable, but they leave much to be desired in terms of patient comfort and aesthetics. By helping patients in my community get access to more modern dental care, it is my hope that I can help them get healthier and more pleasing smiles, easily and comfortably."
About Salman A. Lakhani, DDS
Dr. Salman Lakhani received his dental degree in 1994 and went on to pursue an advanced education at the University of Rochester, Eastman Institute for Oral Health in Prosthodontics. He was awarded the Tylman award, the most prestigious award from the American Academy of Fixed Prosthodontics, in Chicago in 2000, regarding his research in the field of implant and restorative dentistry. He also attended M.D. Anderson cancer center for his Fellowship in Maxillofacial Prosthetics and Dental Oncology in Houston from 2000-2001. He has been practicing dentistry for last 14 years.
For more information about dental implants, clear braces, or other treatments available from Softtouch Dental, visit the website at
softtouchdentist.net
.