Dr. Brian Will Updates Website for Vancouver and Portland LASIK Patients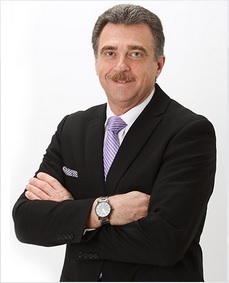 January 10, 2015 - Will Vision and Laser Centers has just announced the release of their newly updated website. The modifications are part of a comprehensive online marketing campaign that is designed to make local patients more aware of the procedures they offer as well as the advanced technology they are currently utilizing. Will Vision and Laser Centers offers various procedures in laser vision correction, including LASIK surgery with Custom Wavefront Technology. The clinic is run by Dr. Brian Will, a well-respected ophthalmologist in the Portland/Beaverton and Vancouver, WA, area.
Dr. Will's site offers a variety of tools and resources for current and potential patients seeking laser eye surgery in the Portland and Vancouver, WA, area. His primary goal is to make information more easily available to online visitors while educating individuals on the latest advancements in laser eye surgery. Guests can view information on the advanced procedures offered by Dr. Will, such as bladeless LASIK and advanced femtosecond laser surgery.
LASIK surgery is a wonderful option to improve one's vision. However, not everyone is a candidate for LASIK surgery. Will Vision and Laser Centers also offers a variety of procedures as alternatives to LASIK. These procedures include photorefractive keratectomy (also known as PRK), LASEK, traditional LASIK, lifestyle LASIK and wavefront guided bladeless LASIK. Contact one of Will Vision's three locations to learn more about these procedures and how they can completely change the way you see things.
Will Vision and Laser Centers has three convenient locations in Vancouver, Washington, Salem and Beaverton, Oregon, offering service to the Portland area. If you would like to meet with Dr. Will or learn more about some of the procedures featured on his site then contact the practice today to schedule a complimentary consultation.
About Dr. Will
Dr. Brian Will has been in practice for over 25 years and was one of the first surgeons in North America to perform the LASIK procedure. Dr. Will is board certified by the American Board of Ophthalmology and is a Fellow of the American Academy of Ophthalmology. He is an adjunct clinical professor of ophthalmology at the Loma Linda University School of Medicine in California as well as Pacific University in Forest Grove, Oregon. Dr. Will has been selected nine years in a row now as one of the "Best Doctors in America," an honor bestowed by fellow physicians. Dr. Will is a compassionate surgeon who shows the utmost concern for his patients. If you would like to meet with Dr. Will then visit
www.willvision.com
or call (877) 542-EYES today.
Email Will Vision & Laser Centers