Local Houston Periodontist Offers Modern Care for Gum Disease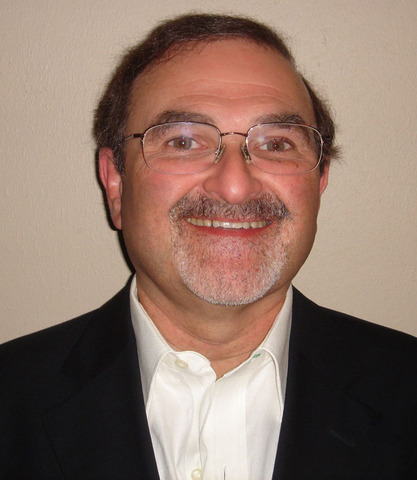 January 27, 2015 - Houston, TX
– Dr. Kenneth Lubritz helps prevent gum disease, and even treats advanced cases, with at-home care kits.
Perio Protect® is a unique system for treating mild to advanced gum disease – it provides patients with comfortable trays filled with a peroxide solution that are worn at home. Dr. Lubritz's periodontal office offers this
non-surgical periodontal treatment
system to gum disease patients in his area.
Dr. Lubritz explains, "Dentistry gives patients other at-home treatments, such as home teeth whitening kits, but treating gum disease typically involves a trip to the periodontist's office. By offering Perio Protect® to patients in our community, we can make getting care for gum disease easier and more convenient."
Treating gum disease is essential, as it can worsen over time and cause bad breath, bad taste, bleeding, infections, and can eventually loosen teeth, requiring their extraction. While standard treatment may have included professional deep cleaning, Dr. Lubritz's at-home gum disease treatment is part of a comprehensive periodontal program at his office. These trays help protect patients' overall and oral health in the privacy and convenience of their homes.
"The Perio Protect® treatment reduces bacteria that causes gum disease and can be used in a preventive way, or in an effort to manage symptoms caused by more complex periodontitis," Dr. Lubritz explains. "Because gum disease plays a role in total-body health, we're excited to make it easier for patients to get essential care."
Patients in Dr. Lubritz's Houston, TX community who visit his office for gum disease treatment benefit from healthier gum tissue and improved overall wellness. As a part of his comprehensive gum treatments, Dr. Lubritz can also offer patients periodontal surgery and even
dental implants
, according to their health and wellness needs. Dr. Lubrtiz also offers nitrous oxide (laughing gas), as well as oral and IV sedation for patient comfort.
For more information, call Dr. Lubritz's office at 713-789-7676 or visit his website at periohoustonlubritz.com.
About Kenneth M. Lubritz, DDS
Dr. Lubritz received his Doctor of Dental Surgery from Louisiana State University School of Dentistry in 1978. After completing his residency in Periodontics at the University of Missouri, Kansas City in 1980, Dr. Lubritz moved to Houston to open his private practice. Dr. Lubritz has been recognized for his excellence in the field of periodontics in H Texas Magazine, Houstonia Magazine, and Texas Monthly Magazine on many occasions. He has written numerous articles about various topics in dentistry, and is a former contributing editor to the Journal of the Greater Houston Dental Society. Dr. Lubritz is a member of the American Dental Association, Texas Dental Association, Greater Houston Dental Society, American Academy of Periodontology, Southwest Society of Periodontists, and the International Congress of Oral Implantologists.
Email Kenneth M. Lubritz, DDS